Save the Date for this year's Perfect Pitch
December 6, 2023, at Revolution Hall
We are NOW ACCEPTING Perfect Pitch Agency RFP applications!
Perfect Pitch is a 'Shark Tank' style event powered by United Way of the Greater Capital Region's Women United, where four local nonprofit agencies will have the opportunity to 'pitch' their innovative idea for the chance at a $10,000 grant and will be the Women United Premier Partner in 2024.
Reserve your seat starting October 11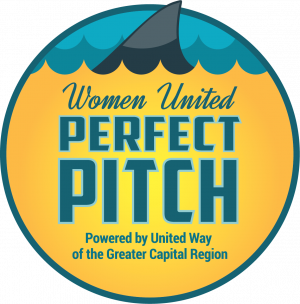 NOW ACCEPTING PERFECT PITCH AGENCY APPLICATIONS!
To be considered for Perfect Pitch 2024, your agency must fully complete this application and submit it by October 6, 2023.
2023 UNITED WAY & WOMEN UNITED RFP FUNDING PRIORITY  
UWGCR's goal is to advance community well-being on a generational scale. To us, well-being means everyone across the Greater Capital Region experiences the conditions and opportunities they need and want to be happy, healthy, and thriving.  We do so through granting, capacity building, convening, and co-creating solutions to some of the most pressing social challenges in the region. With this RFP, Women United requests proposals that speak to one of the following:  
Initiatives that center women's rights and diverse experiences in living those rights;  
Initiatives that address the gendered impact of the application of social determinants of health (in particular those that impact health, education or economic wellbeing) that affect women.  
Successful organizations will recognize that women in their diversity experience these systems differently and their proposal will speak to how their work addresses this. Examples of eligible programs could include strengthening women's participation in advocacy and collective action, access to affordable childcare, equitable health access and health outcomes, economic empowerment, reproductive healthcare, support to survivors of domestic violence, workforce development, and more.  
This grant provides unrestricted funds intended to be flexible to best support partners' needs, from programs to projects to operating expenses, including rent, salaries, communications, travel, and programmatic expenses. 
GENERAL ELIGIBILITY  
All non-profit 501(c)(3) agencies that service the 8- 8-county area of the Greater Capital District (Albany, Columbia, Greene, Montgomery, Rensselaer, Saratoga, Schenectady, Schoharie) may apply for funding, subject to meeting general United Way requirements. By applying, you certify that your organization can provide the following documentation at any time during the course of the selection process: Proof of 501(c)(3) or fiscal sponsor status and, List of current Board of Directors and their affiliation.  
Organizations that have been awarded the Perfect Pitch grant in the past two years are ineligible for the award in 2024. 
GRANT SIZE, DURATION, AND DELIVERABLES   
The grant amount is $10,000. The selected agency funded as the 2023 Perfect Pitch grantee will be the Women United Premier Partner in 2024 for the duration of 1 year.  This means that in addition to the $10,000 provided through this grant, this agency will receive additional support from Women United, such as in-kind contributions, volunteer support, strategic support in advocacy from United Way and other means that would be useful as identified by the organization.    
To be considered for funding, an agency must fully complete this application and submit by: October 6, 2023.
The grant period will be from January 1, 2024 to December 31, 2024.  
Grantees funded under this effort will be expected to engage in the activities and provide the specific deliverables listed below, which will help to demonstrate program progress and success:  
Consistent Communication with UWGCR/Women United and meeting with the Women United Nonprofit Partnership Committee.  
A calendar of upcoming events for Women United to support in 2024 
A list of needs, programs, and volunteer projects that Women United may be able to support throughout 2024.  
A final report/interview on the impact of being the 2024 Premier Partner. More details will be shared upon selection of the awardee. 
Invitation to inform the coaching process for 2024 RFP Perfect Pitch participants.  
About Women United
Women United is a group of energetic, passionate, and philanthropic women empowered by the United Way of the Greater Capital Region (UWGCR) to make a true impact in our community. Our many and diverse experiences moving through the world as women inform how we mobilize change to invest in, advocate for, and host events with a mission to drive equity and excellence for all women.   
In 2024, Women United will focus on organizations that address women's rights, center women's experiences, and look at the social determinants of health that affect women in the Capital Region. We recognize that women experience the health, education, and economic systems differently and we know that programs designed to support the health and well-being of women are not prioritized and adequately resourced. This past year, we have been active and vocal in what needs to be done to support the well-being of women.  
During International Women's Day, panelists spoke about gender health inequity in this country. Women in America are unwell. We're sicker, more stressed, and die younger compared to women in other high-income countries. Key findings highlighted the maternal mortality crisis in this country, death from preventable disease (being a woman is not a disease), higher rates of chronic illness, and bias in the healthcare system. NYS Department of Health, in its Health Equity Impact Assessment legislation and statute categorizes "women" as a medically underserved class.  
 
In May, we advocated on Menstrual Equity Day, asking New York lawmakers to provide sufficient funding for free and consistent access to menstrual hygiene products in all public schools, NYS facilities, pantries, shelters, and correctional facilities. Menstruation should not prevent or limit any girl, woman, or person who menstruates from participating in their daily lives, yet for many, it does.  We will keep this on the agenda for the 2024 legislative session and the 2025 Budget.   
 
We are working to ensure nutrition security is equitable. 53% of SNAP participants in NYS are in households with children. Recent data on participation show that women, people of color, LGBTQ+ people, and people with disabilities were more likely to participate in SNAP, the bedrock nutrition and anti-hunger program in this country. This fall we will continue to keep the pressure on state and federal lawmakers for key nutrition programs that if not passed and/or not sufficiently resourced will have an inequitable negative impact on women and children. 
Post-pandemic, we know that many families and especially those headed by women are struggling to make ends meet.  74% of these households in New York are below the ALICE threshold, meaning they do not have enough to afford their essentials for housing, food, education, health and transportation (2023 ALICE Report). The pandemic showed us possibilities and promises of reducing poverty, supporting nutrition security for kids and their families, and increased health access; however, many of these supports and programs have 'returned to normal', meaning we are reversing course. 
We know there is much to be done. Our goal with Perfect Pitch is to help shine a light on the importance of women's health, education, and economic equity, uplift outstanding leaders and efforts in this space, and generate community-wide discussion and advocacy for positive change. Our intention with Perfect Pitch is to encourage organizations with their new initiatives to lean into something promising, or to support their work in changing the dominant narrative molding women. While not every organization will walk away with the grant, we can promise that each finalist will walk away with a network of people who want to support this work and will follow that up with action.  
Thank you to our Perfect Pitch sponsors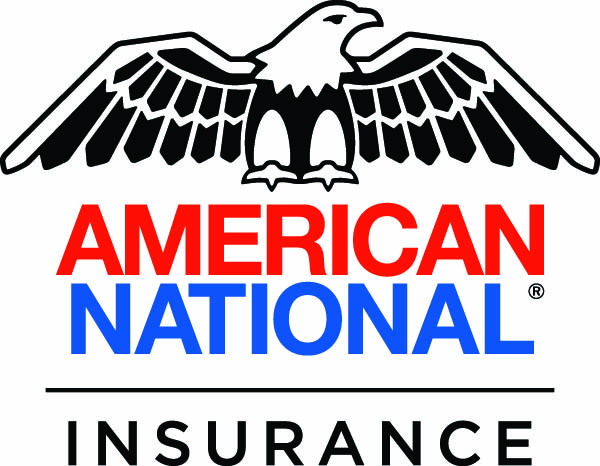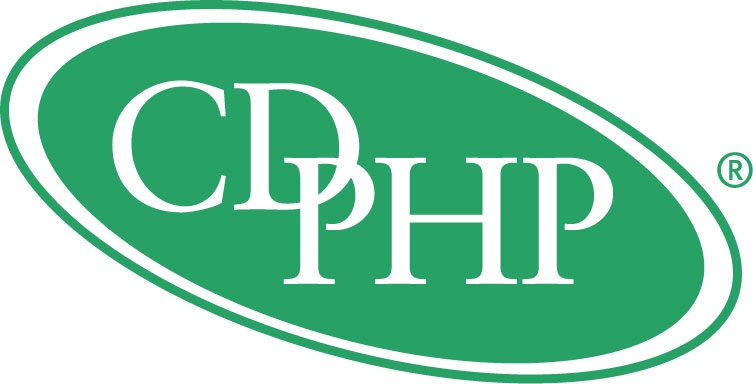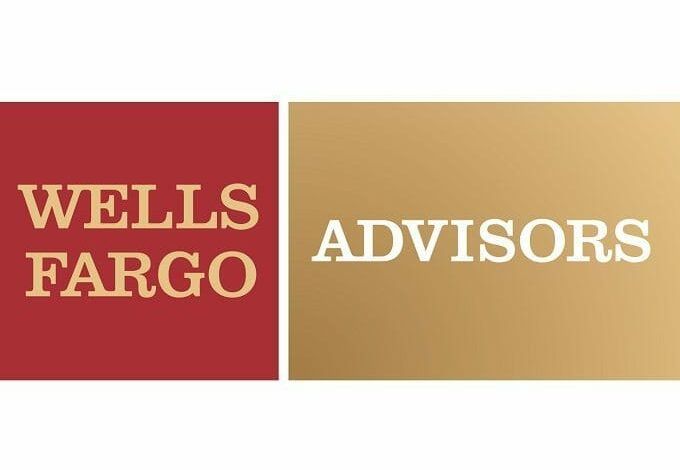 Small Business Supporters



2022 Perfect Pitch Winner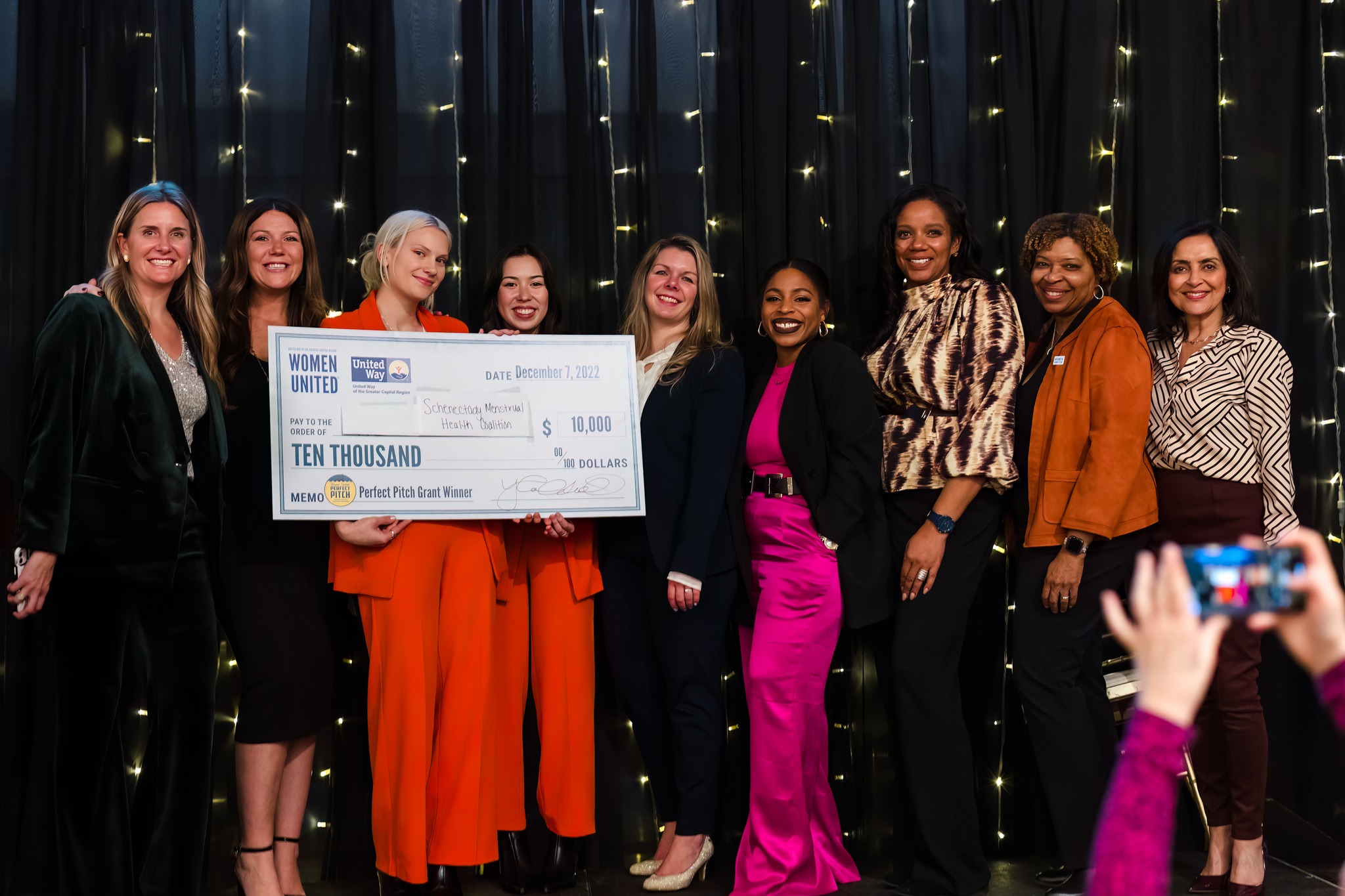 Capital Region Menstrual Health
Previously Schenectady Menstrual Health Coalition
2022 Panel of Sharks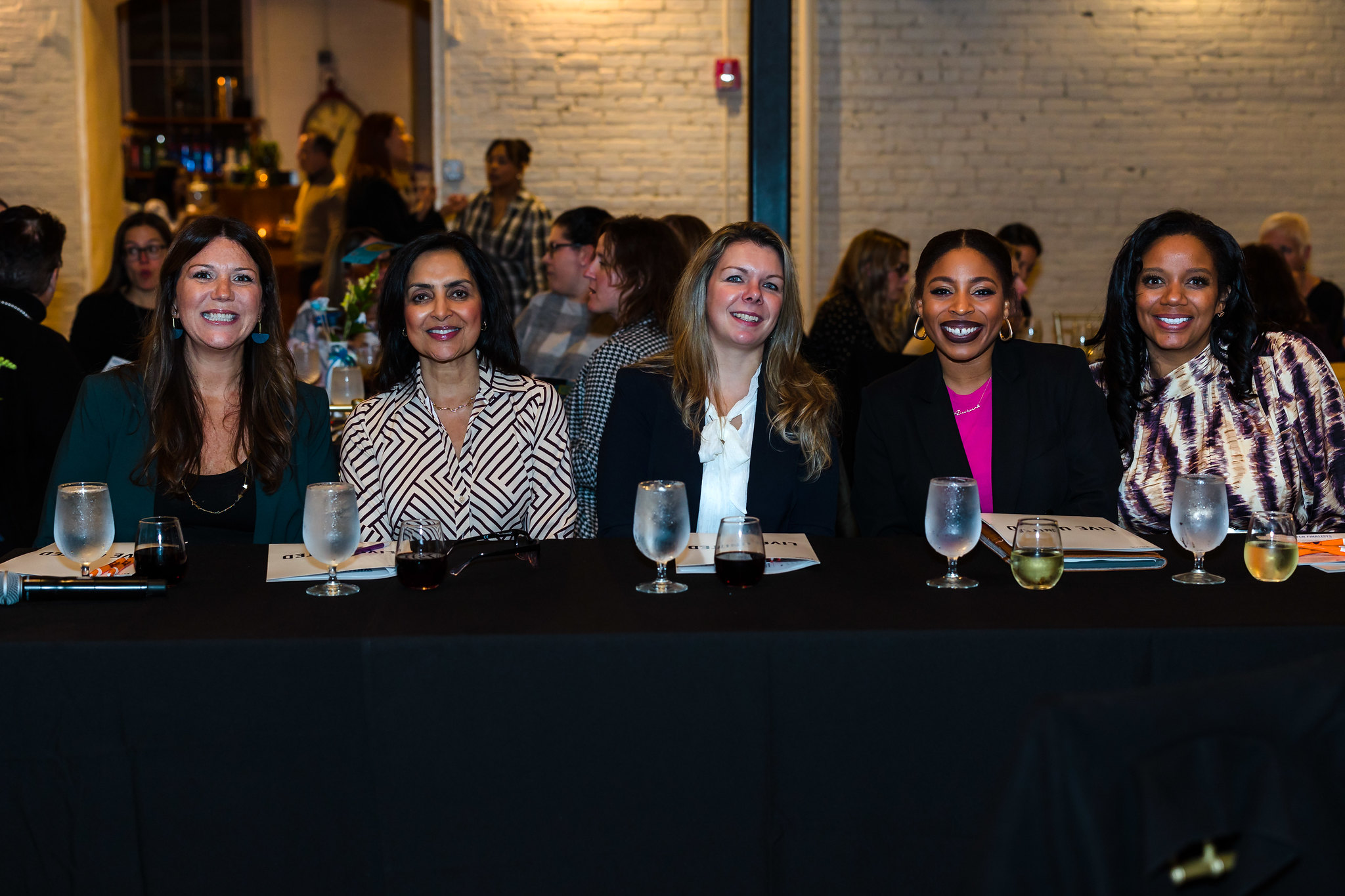 From L to R: Kristen Mahan, Sujata Chaudhry, Yvonne McCrea, Deshanna Wiggins, Tamika Otis
As an initiative of Cornell Cooperative Extension, the Capital Region Menstrual Health (CRMH) works to promote the health and well-being of individuals who menstruate in our area. CRMH works to increase period equity by bringing period products directly into under-resourced communities through a network of established and trusted community-based organizations.
Capital Region Menstrual Health seeks to bolster sustainability as a multifaceted initiative fighting period poverty by providing menstrual products and educational materials free of charge to people disproportionately impacted by the expenses of these products. If successful, CRMH plans to purchase menstrual hygiene products, educational and promotional materials, and install community period boxes strategically in close proximity to partner organizations.
 

2021 Perfect Pitch Winner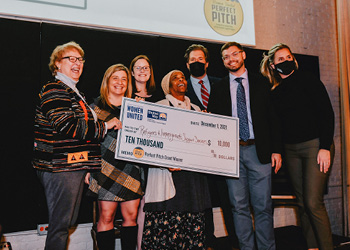 RISSE - Refugee & Immigrant Support Services of Emmaus, Inc.
2021 Panel of Sharks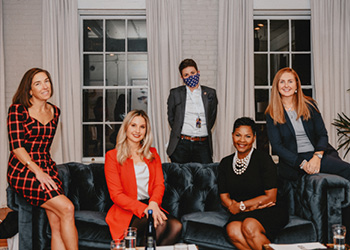 From L to R: Anne Putnam, Annie Berdar, Heidi KnoBlauch, Coretta Kilikelly, Michele Brinkman
2020 Perfect Pitch Winner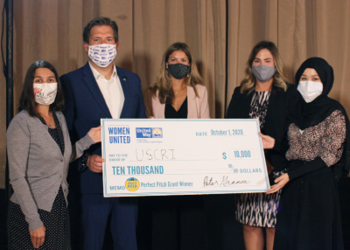 U.S. Committee for Refugees and Immigrants
2020 Panel of Sharks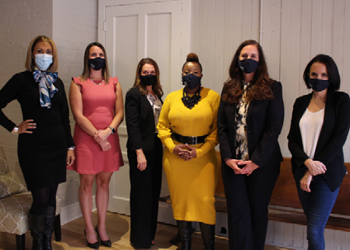 From L to R: JoDee Kenney, Lizzie Schlegel, Katrina Consiglio, Daquetta Jones, Nancy B. Sever, Esq., Not Pictured: Tiffany Orner
 2019 Perfect Pitch Winner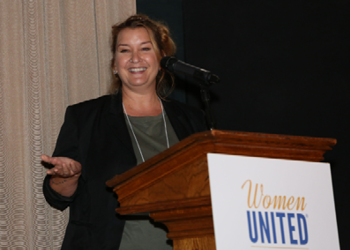 South End Children's Cafe 
2019 Panel of Sharks