After a community-driven nomination process, four nonprofits were carefully chosen to "pitch" their innovative idea aimed at improving the lives of women and children in the Capital Region during Women United's 5th annual Perfect Pitch, a "Shark Tank-style" event powered by United Way of the Greater Capital Region.
The four community-based organizations in the running for a $10,000 grant to support their organization's programs will also be named Women United's 2024 Premier Partner, meaning Women United will support their mission-based initiatives all year long.
Representatives from C.R.E.A.T.E. Community Studios, Capital District Recovery Center, Working Group on Girls of Schenectady, and YWCA NorthEastern NY will pitch their ideas to a panel of "Sharks" at Perfect Pitch on December 6, 2023, at Revolution Hall in Troy.
The Perfect Pitch Shark panel, which will deliberate that night and make the difficult decision on the nonprofit organization that will win, is made up of five passionate and influential Capital Region women.

Cinnamon P. Carlarne 
President and Dean, Albany Law School 
President Carlarne joined Albany Law School as the 19th President and Dean in July 2023. Prior to joining Albany Law School, she was the Associate Dean for Faculty & Intellectual Life at The Ohio State University Moritz College of Law.  
President Carlarne joined The Ohio State University Moritz College of Law in 2011 as a faculty member and was named the Robert J. Lynn Chair in Law in 2022. She served as the Associate Dean for Faculty & Intellectual Life for four years. 
President Carlarne is a leading international expert in environmental and climate change law policy. She has a deep commitment to environmental equity and social justice.  
She has authored several books on climate change law and policy, and textbooks on International Environmental Law and Oceans and Human Health and Well-being, as well as dozens of scholarly articles addressing questions of environmental and climate change law and an extensive series of book chapters, editorials and essays exploring questions of domestic and international environmental law. 
She was the Harold Woods Research Fellow in Environmental Law at Wadham College, Oxford, from 2006-08 and returned to Wadham as the Keeley Visiting Fellow in 2019. 
Prior to her career in higher education, she was an associate attorney in the Energy, Land Use, and Environment section at the Akin, Gump, Strauss, Hauer & Feld Law Firm in Washington, D.C. 
 
President Carlarne has a Bachelor of Arts degree as a University Scholar from Baylor University and a J.D. from the University of California at Berkeley. She also holds a Bachelor of Civil Law (BCL) and a master's degree in environmental change and management from the University of Oxford, where she was a Marshall Scholar. 
---
Vera Cohen
President & CEO & Broker, Vera Cohen Realty
Vera has personally sold over 600 homes in her impressive Real Estate career. She is now ranked within the Top 1% Of Realtors In The Nation.
Her passion and determination have gained her the following recognition: 2015-2019: #1 Realtor in Rensselaer County, 2019: America's Top 100 Real Estate Agents, 2009-2019: Multi-Million Dollar Sales Award Winner: Women's Council of Realtors, 2019-2020: 10 Best Real Estate Agents - New York Exceptional and Outstanding Client Service, 2019: Best of the Best by The Daily Gazette Runner Up, 5 Star Rated by Realtor.com, Best of Zillow, Best of Trulia, and One of the Youngest President's Council Multi-Million Top Producer member. In 2019 Vera Cohen Realty was ranked within the Top 20 Capital Region Brokerages. Her positive impact on the community and its homeowners and buyers continues to grow.
---
Leola Edelin
General Manager, Renaissance Albany Hotel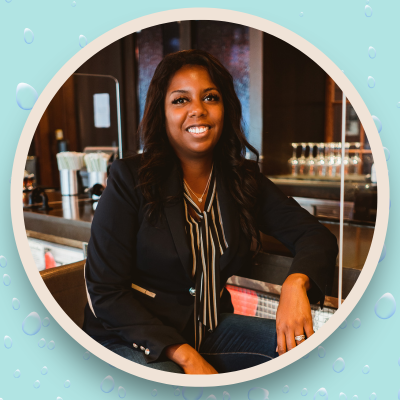 Leola Edelin started in the hospitality industry by accident.  
She was a student at the University of Pittsburgh when she heard the Holiday Inn across the street was hiring.  She became a restaurant server and loved helping people create memorable experiences and making them happy.  
Before graduating from school, she was part of the opening team at the Renaissance Pittsburgh Hotel.  She started as a server and was then promoted to Restaurant Manager.  Inspired by General Manager Barbara McMahon, Leola was determined to become a GM too.  5 ½  years later, she moved to Atlanta to work at a hotel more than three times the size of anywhere she had worked.
"It was a challenge I was up for and the turning point of my career," she said. Over the next five years at the Sheraton Atlanta Hotel, she held the roles of Director of Outlets, Director of Banquets, and Assistant Director of Food & Beverage.  She was recognized as manager of the quarter twice, nominated and won two Georgia Hotel Lodging Association awards and recognized by Sheraton for Top Five in guest service and associate opinion scores.  
From Atlanta, Leola went to Loews Royal Pacific Resort—a luxurious 4-diamond, 1000-room Universal theme park resort in Orlando, Florida, as Assistant Director of Food and Beverage.  Here, Leola oversaw the 24 million dollar food and beverage division which consisted of 7 restaurant concepts along with banquet and kitchen facilities.    
It wasn't long before Leola was recruited to return back to Pittsburgh as Director of Food and Beverage for the Wyndham Grand Hotel—a 710-room convention hotel downtown.  
In 2015, Leola achieved her goal and was appointed General Manager to open Albany's first and only luxury lifestyle hotel—The Renaissance Albany Hotel.  Within two years of Leola's leadership the hotel has received numerous awards—2015 Excellence in Historic Preservation Award, 2015 NYS Historic Preservation Award, 2015 ENR Regional Best Projects, BOMA 2015 Renovated Building of the Year, 2016 AIA Rochester Design Award, 2016 Preservation Merit Award, Marriott's 2016 Renovation Excellence Award, 2017 & 2018 AAA 4 Diamond Rating, Marriott's 2017 Operational Excellence Award, in 2017 Leola was a recipient of Albany's 40 under 40, 2018 the Renaissance hotel was recognized as Hotel of the Year and Leola was recognized as NYSHTA's Outstanding General Manager of the Year for 150+ rooms, Albany Business Reviews Woman Who Mean Business Award & HX Awards Outstanding Woman in Hospitality Leadership & Hotel Management's 2019 34 GMs to Watch List.
Leola is an active volunteer in her community and sits on seven boards— Albany County Convention & Visitors Bureau's Board Chair, New York State Hospitality and Tourism Treasurer & Secretary, Capital Region Workforce Development Executive Committee, Cultural Heritage and Tourism, Downtown Business Improvement District, Schenectady Community College, and the Palace Theatre Advisory Committees.
Leola lives in Niskayuna and is a wife and mother of two teenage children. 
---
Carrie Hillenbrandt, CMP 
Senior Vice President, BBL Hospitality 
A graduate of Siena College, Carrie began her career in hospitality as a Graduate in Development Manager for Interstate Hotels.  Working in all departments of the hotel, Carrie then specialized in Revenue Management and Sales for various hotel brands.  Carrie has grown her career with BBL over the last fifteen years and currently leads the BBL hospitality team, overseeing Business Development, Sales, Marketing, and Human Resources. 
The BBL portfolio of hotels is made up of upscale select serve hotels under the Hilton, Marriott, Hyatt, and IHG flags, with properties located in NY, NJ, WV, VA, and FL.  Carrie serves on several non-profit boards, such as the Executive Committee for the Capital Region YMCA, The Mohawk Hudson Humane Society, American Cancer Society, and the Heart Ball Executive Leadership Team. 
---
Jennifer Keida
President & CEO of Standard, Heating, Cooling & Insulating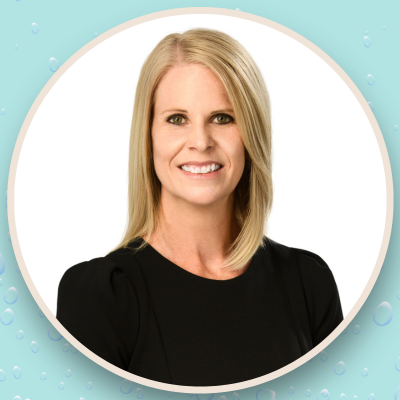 As the President and CEO of Standard, Heating, Cooling & Insulating, Jennifer Keida embodies the passion of an artist, the care of a mother, sister, and friend, and the drive of a woman business leader paving the way in a primarily male-dominated industry.
Since the purchase of Standard in February 2020, Jenn has led the navigation through COVID, empowered a new leadership team that has grown the company more than three times its size, opened a branch location in the Capital District, added approximately 50 employees, is the top company in NYS offering the Empower NY program and made a formal transition to Standard, Heating, Cooling & Insulating. Thus creating Central New York's largest HVAC and insulation company. Growing from a $3.5 million company in 2013 to more than $20 million in 2022.
Jenn introduced Standard's vacation policy. After six months of employment, all employees are eligible for a free vacation. Each year, Standard reimburses each employee up to $2000 to go on vacation. A bonus would pay bills; this requires enjoying time away.
It was through a determination to improve the HVAC industry that Jenn created the "Free Service" offer. If our technicians can fix the issue with no parts and under an hour, the customer is NOT charged for that visit. Taking the fear out of calling in for help because of an inevitable charge and allowing our technicians to focus on fixing and helping is the foundation of our HVAC Service team.
In addition to Jenn's passion for her team, communities, and family, she advocates heart health and local business, supporting the Greater Utica Chamber of Commerce and the Mohawk Valley Chapter of the American Heart Association. She served on the board of directors for the Chamber from 2005 – 2012, stepping in as the youngest chairperson in 2010. She's been serving on the American Heart Association board of directors since 2019 and chaired the Go Red for Women luncheon in 2019 and 2020. As a heart survivor, Jenn is also a passionate speaker and advocate for the organization. Jenn consistently encourages her team to attend Chamber events, support the local community, and volunteer whenever possible.
Jenn is also a past recipient of Greater Utica Chamber of Commerce's Businessperson of the Year award for 2023, Utica OD's Top 40 under 40, a presenter at the Northeast Clean Energy for Homes Conference, and a Goldman Sachs 10,000 Small Business Program Alumnus.
Jenn graduated from Alfred University in 1996 and is currently studying at Boston University as an MBA candidate. Jenn is a founding board member for a Building Performance 501c3 Start-Up, a member of the NYSERDA Green Jobs/Green NY Advisory Council, serves as a board member and treasurer of the Building Performance Contractor Association of NY, is a subject matter expert for the BPI TEP credential steering committee and a frequent CNY Open House contributor.
---
Georgia Kelly
Senior Vice President, Senior Financial Advisor & Portfolio Manager, Merill Lynch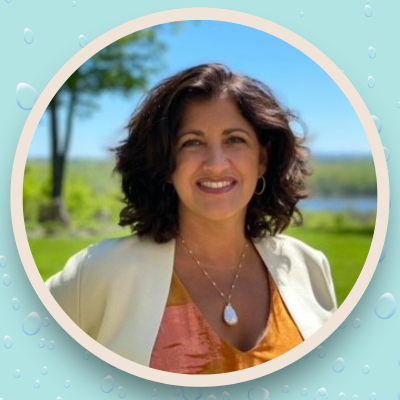 Georgia began her career on Wall Street 33 years ago. Since then, she has been committed to helping others pursue and achieve their financial and life goals. Whether working with families, retirees, corporate executives, entrepreneurs or nonprofit organizations, Georgia believes that successful wealth management begins with thoughtful, personalized financial analysis and planning to reach a deep understanding of each clients' unique needs. 
 
Georgia is Senior Vice President, Senior Financial Advisor, and Portfolio Manager. She also holds the Chartered Retirement Planning Counselor®, CRPC® and Certified Plan Fiduciary Advisor® designations. In addition, she dedicated over three years training and educating the next generation of financial advisors in the firm as she continued to serve the needs of her team's clients. 
 
Her passion and experience in assisting the multi-generational and philanthropic needs of families have deepened her commitment and service to the nonprofit community.  Georgia previously served on the boards or executive committees for the Rensselaer Regional County Chamber of Commerce, GIRLS INC. of the Greater Capital Region, and the AIDS Council of NENY. Georgia's core belief in creating community and connection with others fosters collaborations, relationships and advocacy for women and the next generation. She is currently on the development committee of Albany Medical Center and the Community of Excellence committee for the College of St. Rose. 
 
Georgia believes financial education is critical in helping others fulfill their passions, dreams and goals. To that end, she delivers Bank of America's Better Money Habits financial literacy program and other financial wellness programs to the community.  In addition to providing mentorship and support as an advisory board member of Women@Work magazine and network, Georgia is also a member of the Fort Orange Club and Palette Cafe.  
 
In 2011, Georgia was named one of seven Albany Chamber Women's Business Council's Women of Excellence. She was named to Forbes "America's Top Women Wealth Advisors" list in April 2020, 2021 (*Published annually Feb – April. Rankings based on data as of June 30 – September 30 of prior year) and Forbes "Best-in-State Wealth Advisors" in 2021 (*Published on February 11, 2021. Rankings based on data as of June 30, 2020.) 
 
Georgia is a graduate of Syracuse University. She cherishes her time with her husband, Dan, and their children, Brodie & Alana. Her hobbies include boating, motorcycle riding, gardening and traveling with her family. She recently co-founded Links to Leadership Charity Golf, whose mission is to connect and inspire women and girls through the game of golf.