After a community-driven nomination process, four nonprofits were carefully chosen to "pitch" their innovative idea aimed at improving the lives of women and children in the Capital Region during Women United's 4th annual Perfect Pitch, a "Shark Tank" style event powered by United Way of the Greater Capital Region.
The four community-based organizations in the running for a $10,000 grant to support their organization's programs will also be named Women United's 2022 Premier Partner, meaning Women United will support their mission-based initiatives all year long.
Representatives from Baby Institute, Connect Center, Schenectady Menstrual Health Coalition, Wellspring will pitch their ideas in-person to a panel of "Sharks" at Perfect Pitch on December 7, 2022, at Revolution Hall in Troy.
The Perfect Pitch Shark panel, who will deliberate that night and make the difficult decision on the nonprofit organization that will win, is made up of five passionate and influential Capital Region women. Read more about them below.
Sujata Chaudhry
Founder & CEO, Tangible Development  
Born in Bombay, Sujata's family moved from India to England and then to the United States, living in numerous American cities. Sujata's personal experiences as an immigrant growing up as the only Southeast Asian Indian child in her class in rural Pennsylvania has fueled her passion for social change. Having a keen awareness of the challenges experienced as a result of her intersectionality marginalized identities, she founded Tangible Development to help address systems level and transformative cultural change that operationalizes diversity, equity and inclusion efforts in Organizations.
Sujata's corporate career spans industries, from a market analyst with the U.S. Navy, a sales engineer and cultural liaison for foreign clients of the engineering company AMP, Inc., now TE Communications, and a collaboration exclusively with IBM engineers in Raleigh, NC, facilitating the design of PC boards. Sujata combines experience and education to lead Tangible Development's mission of bringing a personal and practical approach to diversity with American corporate sensibility. Sujata has worked with industry leaders in finance, property management, hospitality, non-profit, higher education, healthcare, and science-technology to leverage diversity and inclusion to increase the sustainability, viability, and strategic vision of organizations.
Sujata's strong belief in community is evident in the leadership time she gives to several organizations in the Capital Region. She currently serves on the Albany Medical Center Board, Berkshire Bank Advisory Board Council, Capital Region Chamber Board, Saratoga Performing Arts Center (SPAC) Board, American Red Cross of NENY as former Board Chair, and head of Governance, Tricity Indian Association Board of Trustees, Pine Hollow Arboretum Committee, 2019, Albany Wine and Food Committee for the Arts, 2019, and American Heart Association Go Red for Women Committee, 2019. Sujata is also an advisor for the Tricity Indian Association youth organization and an ambassador for Women@Work. In the past, she served on the Capital Region Chamber board and chaired the 2014 Women's Business Council. Sujata has also served on the board of ICCR and Girls Inc.
A recognized community leader, Sujata was recently named as a "Power 50" top executive in the Capital Region in 2022 and 2021, 2020 Community Leader in Diversity Equity and Inclusion by the Albany Business Review, as a 2019 Women of Excellence and 2019 Women Who Mean Business for her work in advancing Diversity and Inclusion. Additionally, Sujata was awarded the 2017 Shippensburg University Jesse S. Heiges Distinguished Alumni Award. Sujata has been noted for her achievements in HerLife Magazine, Shippensburg University Magazine, Albany Business Review's "10 Minutes With,", and Times Union Women@Work Magazine.
In her free time, you can find Sujata on the dance floor competing in Latin dance, cooking a delicious meal, cheering for the Pittsburgh Steelers, or spending time with her husband and their two adult children. Sujata's formal educational credentials include a BSBA concentrating in Statistics/Marketing from Shippensburg University/Penn State and an MS Ed. (Summa Cum Laude) from Duquesne University. She is also certified by the Interchange Institute in Crossing-Cultures with Competence I & II, Kwintessential Cross-Cultural Training in Hospitality and Finance Industries, IOR Global Service Advancing Talent; Strategies for Cross-Cultural Virtual Collaboration, Cultural Orientation Approach (COA), Intercultural Development Inventory (IDI).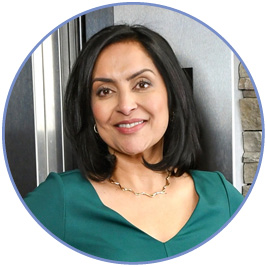 Kristen Mahan  
First Vice President – Investment Officer, Wells Fargo Advisors  
Kristen began her career in financial services in 2007 with Wachovia Securities, one of Wells Fargo Advisors' legacy firms. A lifelong learner and proponent of continued education, Kristen holds numerous industry designations that showcase her dedication to staying on top of new and relevant investment planning strategies, adding to the value she brings to her clients. 
 
Kristen graduated Summa Cum Laude from the State University of New York at Albany with a Bachelor of Science in Business Administration and a dual concentration in finance and management. In addition to all required securities registrations, Kristen is licensed in insurance in New York and other states. She holds her Series 7 and Registered Investment Advisory Representative (Series 66) registrations, and she has earned the Chartered Retirement Planning Counselor℠ (CRPC®) and CERTIFIED FINANCIAL PLANNER™ designations.  
 
Kristen lives in Latham, NY, with her husband, Joey, 11-month old son Barrett, and their beloved beagle, Breeze. As a proud member of her community, she participates with various charitable organizations including the American Heart Association, the American Cancer Society, the Northeastern Food Bank, and United Way. She also provides one-on-one financial advice to underserved people in need of help taking control of their financial lives through counseling.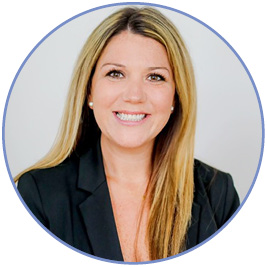 Yvonne McCrea  
Vice President - Director of Personal Lines, Marshall & Sterling Insurance  
Yvonne a native of the Capital Region began her insurance career in 2004. Yvonne worked as a Personal and Commercial Lines Customer Service Representative for seven years before joining Marshall & Sterling in 2010 as a Personal and Commercial Lines sales executive assisting individuals and business with their insurance needs. Yvonne was a top Personal Lines producer for Marshall & Sterling, winning several top sales awards.
In 2018, Yvonne was promoted to Vice President of Personal Lines, where she implemented several effective policies and procedures to ensure the growth and service of personal insurance throughout the Capital District and Hudson Valley. Yvonne most recently was promoted to President of Marshall & Sterling, Inc. and will be overseeing both commercial and personal operations in the Hudson Valley effective January 1st, 2023. 
Yvonne resides in Wilton NY and supports the American Red Cross, Veterans with Disabilities and many other local organizations and charities in the Capital Region. Yvonne and husband Jimmy have two children Sylvie (6) and Cullen (6).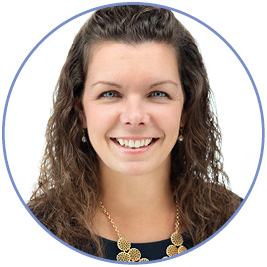 Tamika Otis
Corporate Responsibility & Community Relations Officer, KeyBank  
A self-proclaimed serial entrepreneur, Tamika formerly served as the Director for KeyBank's Business Boost & Build program powered by JumpStart, Inc. During this four-year contract, Tamika collaborated with approximately 20 partnering organizations across Upstate NY to serve and support underestimated and under-resourced small business owners and entrepreneurs with a focus on BIPOC and women-led enterprises.  
Among numerous enterprises and start-ups she had a hand in forming or creating, Tamika's most prized venture is her consulting firm.  Tamika founded KABOD Consulting Group LLC in 2016 in response to a growing need for culturally competent grant writing services in her community.  In 2020 KABOD relaunched as a full-service consulting agency that takes a holistic and unconventional approach to business and organizational consultation as well as leadership and personal development.   
With a passion for serving underrepresented populations, Tamika has dedicated both her professional and personal life to empowering people to live their best lives. She served for 10 years as Project Director for the federally-funded Job Corps program administered by the U.S. Dept. of Labor. Tamika was appointed by the County Executive to her local Youth Board for which she now serves as Vice President; was a recipient of the 40 Under 40 Latino Rising Stars awarded by the Hispanic Coalition of NY in recognition of her work in communities of color, and is a graduate of the "Nourishing Tomorrow's Leaders" board development and diversity training from the Community Foundation of Central New York. In 2017, she was appointed as a member of the Leadership Council of the Central NY Women's Fund and is also Co-Founder of the Black Women Give Foundation.    
Tamika holds a "Diversity, Equity and Inclusion in the Workplace" certificate from the University of South Florida as well as an Entrepreneurship Center Manager Certificate from the InBIA (International Business Innovation Association). 
Tamika is a sought-after subject matter expert and speaker around the areas of Entrepreneurship, Economic Development, DEI, Social Justice, Racial Equity, Building Inclusive Workforces and Ecosystems, and more.   She is the proud Mom of two sons, Christian, 19, and Braylon, 12.  She enjoys traveling, cooking, writing and music.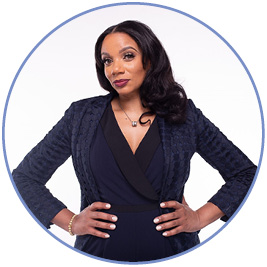 Deshanna Wiggins
CEO, Albany Black Chamber of Commerce 
Deshanna C. Wiggins is an Albany native and proud graduate of the Albany City School District. She is an esteemed graduate of Clark Atlanta University- a Historically Black College and University in Atlanta, GA- and later received professional development certification at Emory University. For 12 years, Wiggins had the opportunity to lend her talent to the City of Atlanta, where she worked across multiple departments; Office of Special Events as a Communications Manager, Office of Film and Entertainment as Interim Film/TV Manager and the Municipal Court of Atlanta serving as a Judge's Chief of Staff. While working in the governmental space and being heavily introduced to the entrepreneurial spirit in Atlanta, Wiggins was inspired to create companies of her own. Thus far she has 2; The Warginson Group- a passion company built from her love of architecture and design, and CommonWealth Solutions, a boutique consulting firm, committed to advancing economics, social development and human rights. For over two decades, Wiggins has worked with various corporate and entertainment brands and social and civic organizations and is excited to bring that experience with her in her new role as CEO of Albany Black Chamber of Commerce.