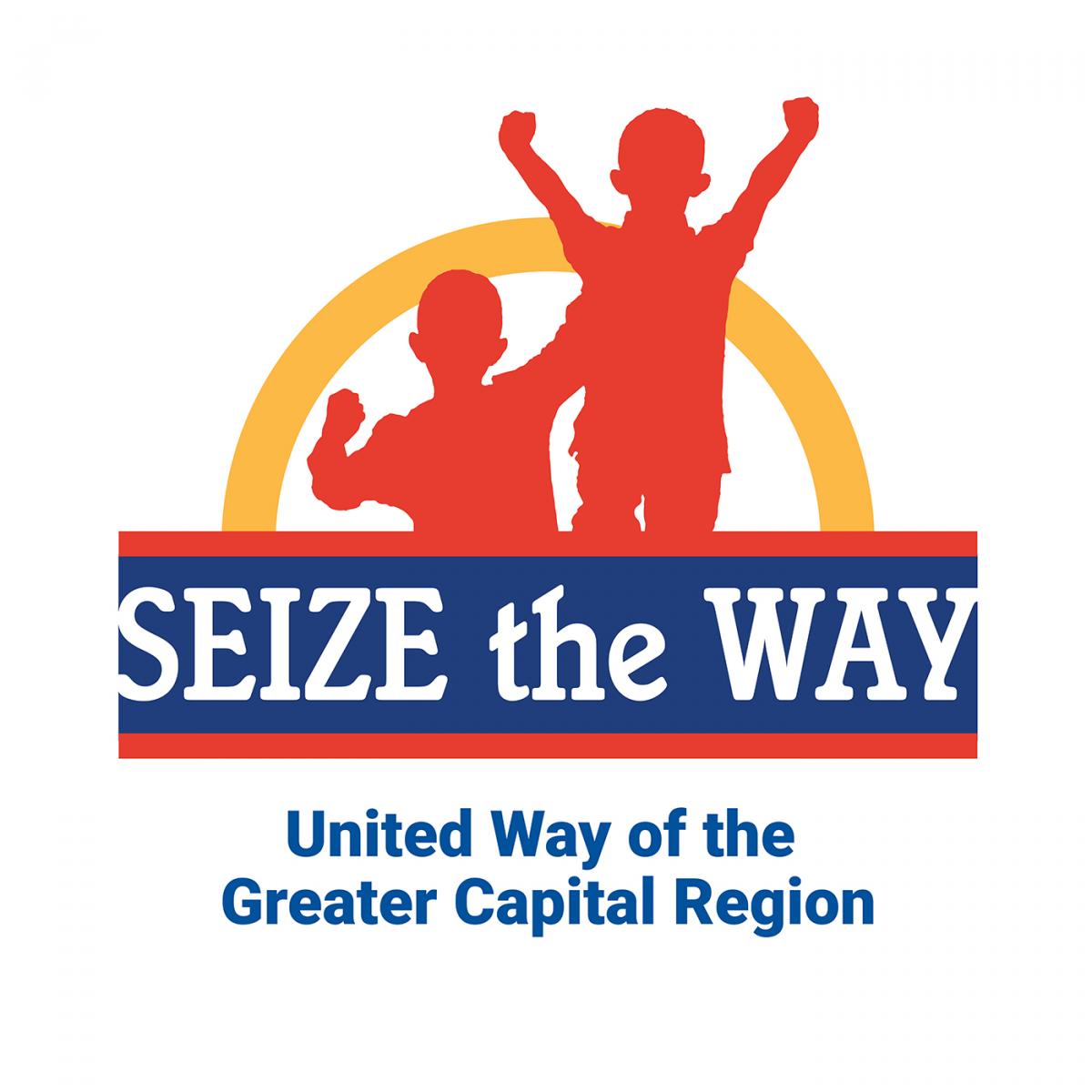 Podcast: Seize The Way
Check out the Seize the Way podcast from the United Way of the Greater Capital Region, hosted by President and CEO Peter Gannon. The pod will connect people with our community through interviews and personal testimony. Recorded at Overit Studios.
Tune in and #UWGCRSeizeTheWay.
Episodes
Season Two:
EPISODE Ten: Matt baumgartner
April 10, 2019
In the SEASON TWO FINALE, Peter Gannon talks with Matt Baumgartner, the ever-evolving entrepreneur, businessman, advocate and philanthropist. Matt talks about the launch of Bombers Burrito Bar, the journey to his current project at June Farms and other insights on achieving success.  
"Having regret is my biggest fear in life."  -- Matt Baumgartner
In "what you may have missed", Peter gives a shout-out to the Henry St. Barbershop in Saratoga.  Each month, the barbershop offers free haircuts to veterans and the homeless.
EPISODE Nine: Annmarie Lanesey
April 3, 2019
Peter Gannon talks with Annmarie Lanesey, the founder of Albany Can Code, a sky-rocketing nonprofit that is having a huge impact on the region's tech sector. Annmarie talks about her journey as a woman in the software/IT world, balancing her work at Greane Tree Technology and Albany Can Code, and how "there is beauty and opportunity in every person".
"I just feel like I've been incredibly lucky.  And I've had people who have supported me.  And I feel like if we don't pave the way for others, what's the point?"  -- Annmarie Lanesey
In "what you may have missed", Peter highlights "Lemon-aids" stared by Carly, a young girl in Schoharie County.  She sells stuffed lemons to help cover the costs of other children's hearing aids.
EPISODE Eight: Tom Hoffman, JR.
March 27, 2019
Peter Gannon talks business with Tom Hoffman, Jr. of Hoffman Car Wash/Hoffman Jiffy Lube. Their 20 minute conversation includes surviving as a family-owned business across generations, the impact of regulations on growth and new technology plus the family's work with JDRF, Interfaith Partnership for the Homeless and their Hoffman's Helping Hands program.         
"We have 800 employees.  All of those families, I think about them every day really ….about having a successful business and offering our customers the best experience and highest quality we can give at the lowest cost" - Tom Hoffman, Jr.
In "what you may have missed", Peter highlights the upcoming "CAN-Struction" event held by The Food Pantries of the Capital District.  This year's theme is colossal Disney-inspired structures. The display is open March 27-April 10 at the New York State Museum, fourth floor.
EPISODE SEVEN: GREG AIDALA
March 20, 2019
Award-winning comedian/actor and all-around awesome guy Greg Aidala joins Peter Gannon and talks about his recent trip to Puerto Rico and the volunteer work he did there, his journey in the world of comedy and how he's made it to where he is today.    
"When my mother died, we all banded together with three words my dad said --- love, teamwork and humor."  – Greg Aidala
In "what you may have missed", Peter highlights the "Kearney Cup Dodgeball Tournament" hosted by the Boys and Girls Club of the Capital Area.  The event is April 28th at Siena College and honors long-time BGCCA supporter (and UWGCR board member) John Kearney.
EPISODE Six: Gabby Fisher
March 13, 2019
Peter Gannon talks to Gabby Fisher from a start-up called co-mads, a "travel and do good" company that marries travel and community service.   
"Entrepreneurship is definitely a roller-coaster…….This is the life that I want to be living.  And there's no way I'm going back to working for someone" – Gabby Fisher
In "what you may have missed", Peter dedicates the episode to Farhan Afzal, a Shaker High School student who inspired his classmates before his recent passing. 
To learn more about co-mads, visit https://co-mads.com/
Listen Now: (00:30:25)
EPISODE Five: Bo Goliber
March 5, 2019
In a highly energetic conversation, Peter Gannon talks to Bo Goliber, Community Relations and Corporate Philanthropy at Fingerpaint. Bo offers a real personal assessment of herself and how that process guided her journey to where she is today.
"I don't look at it as brave, I just look at it as a way to kind of build that bridge and help show people that the more vulnerable you are, you build stronger relationships that way." -- Bo Goliber
In "what you may have missed", Peter highlights the awesome work of the South Glens Falls High dance marathon.
Listen Now: (00:32:52)
Episode Four: Tracy Randle
February 27, 2019
Peter talks to Tracy Randle, CA$H Program Director, about her career path from Colt, Arkansas to the Capital Region.  CA$H is Creating Assets, Savings and Hope with the goal to lead people to the path of financial stability.  
She talks about free income tax preparation, the impact of community volunteers and how she turns $80,000 into $23 million. 
In "what you may have missed", Peter highlights three seasoned veterans from Unity House.
Listen Now: (00:21:45)
EPISODE Three: Blake Hanan
February 20, 2019
Insightful conversation between Peter and Blake Hanan from Mealeo, Fitnernity Cross Fit and Fitnernity apparel on quality & excellence, building communities, serial entrepreneurship and more.  
"I'm a big believer in just the way you do one thing is the way you do everything....it's how I'm wired." -- Blake Hanan
Listen Now: (00:37:10)
EPISODE Two: Jason Gough
February 13, 2019
Peter talks to Jason Gough, former meteorologist at Channel 13. Jason talks about his advocacy work, global warming and more. Check out Jason's recently launched weather website at jasonsweather.com   
Listen Now: (00:30:50)
Episode One: JP Elario
February 6, 2019
Season Two launches with a discussion between Peter and local photographer extraordinaire and social media influencer JP Elario.  "I never thought I wanted to do anything else," Elario shared.  Listen to how his career started waiting for photos to arrive in the mail,  how he views  photography in today's digital age and how he utilizes social media.  
Listen Now: (00:26:59)
Season One:
EPISODE Ten: Jeff Buell
November 21, 2018
In the final episode of season one, Peter's guest is Jeff Buell, local entrepreneur and philanthropist.  Jeff received notoriety when he started handing out money as part of "Do the Next Good Thing" in honor of his sister.
The College of St. Rose alum talk about projects of Redburn Development and our urban areas, charitable endeavors and community goals.  
Listen Now: (00:40:31)
Episode Nine: Jahkeen Hoke
November 14, 2018
Peter sits down with 4th Family visionary Jahkeen Hoke.  Jahkeen talks about his upbringing in Albany and the mistakes/missed opportunities that led him to his current work.   He also talks about what 4th Family stands for, their mission and his plans for community building.
Listen Now: (00:36:38)
EPISODE Eight: troy baseball expo
November 7, 2018
Local residents Eric Beaulac and Ryan Parker both had a chance at their dreams –  higher levels of baseball.  Eric at LeMoyne College (all-time strike-out leader) and then in professional baseball; Ryan on Wheaton College's first baseball team.  
Once their careers ended, it was "what's next" for both.  Together, they developed the Troy Baseball Expo with the goal to provide opportunities in baseball, academics and workforce development.
Peter Gannon talks to them about growing up in sports, what's changed in the Capital Region and the work of the Troy Baseball Expo.
Listen Now: (00:26:15)
Episode Seven: Tom Nardacci
November 1, 2018
Tom Nardacci said it best during the pod --- "Like a lot of entrepreneurs, I got bored and wanted to do something else". That sums up Tom's career to this point with his most recent accomplishments being Grammercy Communications and two co-working spaces – Troy Innovation Garage and Bull Moose Club in Albany.
Listen to two "idea guys" talk about business, entrepreneurship and more in this 25 minute conversation.
Listen Now: (00:26:54)
Episode Six: YWCA GCR's Daquetta Jones
October 24, 2018
Daquetta Jones, Executive Director of the YWCA-GCR, and Peter Gannon, President and CEO of United Way of the Greater Capital Region, have a poignant conversation about how they grew up, how it shaped where they are today and their thoughts on the world of Capital Region non-profits.  Daquetta also gives some thoughts on "what's next" for her.
Listen Now: (00:29:10)
EPISODE FIVE:  dp's DOMINICK PURNOMO
October 17, 2018
Yono's is as legendary to the Albany landscape as the NYS Museum.  There was no surprise that dp An American Brassiere followed in its footsteps with an equally distinct ambiance and eclectic menu.  And of course, our pod conversation with Dominick Purnomo was the same.  Purnomo joined his childhood friend, UWGCR President & CEO Peter Gannon to talk about his management style, carving his own niche and community philanthropy.
Listen Now: (00:29:38)
Episode Four: CDPHP's Victoria Carosella Baecker
October 10, 2018
CDPHP is one of the area's top health care organizations but their vision expands beyond health care with a true commitment to personal health and corporate philanthropy.  Peter has a conversation with Victoria Carosella Baecker, CDPHP's Director of Community Relations & Corporate Events
Listen Now: (00:30:11)
EPISODE Three: CDTA's CEO Carm Basile
October 3, 2018
Peter chats with CDTA CEO Carm Basile on leadership/management style, regionalization, how CDTA evolved to be relevant to the community regardless of ridership and how the CDPHP Cycles concept came about.  Stay tuned to the end as Peter gives a shout-out to the local youth who created  Real Kids  Wear Pink.
Listen Now: (00:26:17)
EPISODE TWO: UALBANY's LACROSSE COACH SCOTT MARR
September 26, 2018
Off the most successful season in UAlbany lacrosse history, Head Coach Scott Marr joins Peter Gannon to discuss what it's been like after making the NCAA Lacrosse Final Four, how he builds (and re-builds) a team and how the Great Danes make an impact in the community.  Plus Peter's end of pod shout-out regarding the recent Boys and Girls Club news.
Listen Now: (00:27:05)
Episode One: Bailey Wind
September 19, 2018
In our inaugural episdoe, Peter Gannon catches up with Bailey Wind, almost six years after a tragic car accident.  We find out what the Shaker High and University of Tennesse graduate is doing today and what she has learned from her experience. Later in the pod, we learn about a gift from a young family to a new initiative in the area.
Listen Now: (00:25:01)