January 11, 2022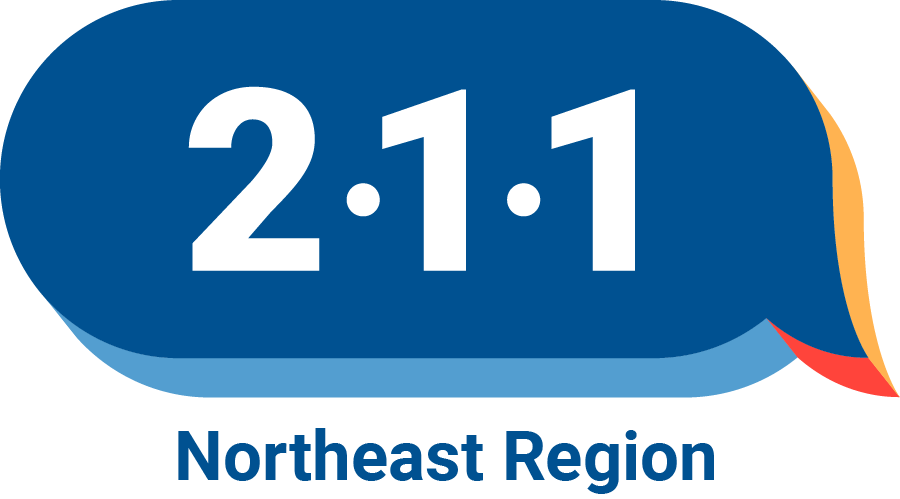 United Way of the Greater Capital Region's 211 information and referral service is a lifeline for thousands in the Capital Region community. In the height of the pandemic, 211 call volume more than doubled as residents sought connection to resources to navigate the most serious issues presented by the COVID-19 Pandemic. As we reimagine and rebuild a more resilient Capital Region in the wake of the pandemic, we are proud to announce a significant expansion of 211 with two-way texting.
United Way of the Greater Capital Region provides 24/7/365 access to residents of Albany, Saratoga, Schenectady, Rensselaer, Schoharie, Columbia, Greene, Fulton, Montgomery, Hamilton, Warren and Washington Counties.  With today's announcement, 211 users can now send a text message and receive the same services they would by making a phone call.  Two-way texting is available across all 12 counties from 7 AM to 4 PM, Monday through Friday. Initiating a conversation with 211 is as simple as texting your zip code to 898-211 (mobile messaging rates apply).
"Adding texting capacity to 211 is the latest way United Way of the Greater Capital Region is responding to the emerging needs of our community," said UWGCR President & CEO Peter Gannon. "For a multitude of reasons, it makes utilization simpler than a phone call or a web search at 211neny.org and now access to thousands of support options is at everyone's fingertips with assistance from our 211 experts."
Albany County Executive Dan McCoy has been at the forefront of the regional response to the COVID-19 pandemic and deployed 211 immediately to help residents avoid price gouging and gain access to reliable information about testing and vaccinations. 
"I was proud to partner with United Way to launch the 211 hotline at the outset of the pandemic back in the spring of 2020 when people were scrambling to find accurate information about COVID-19 and being targeted by price gouging. Since then, this tremendous resource has evolved and adapted to the needs of Capital Region residents, including when it began offering assistance with vaccinations nearly a year ago," said Albany County Executive Daniel P. McCoy. "That's why I'm ecstatic to join our partners in the non-profit and government sectors to make this important announcement making it easier than ever to utilize 211 by equipping it with texting capabilities."
STATE BUDGET SUPPORT FROM CAPITAL REGION LEGISLATORS MAKES IT POSSIBLE
The expansion of 211's two-way texting platform was made possible thanks to record investments in the State Budget to support the increased utilization of 211 throughout the pandemic. Many local state legislators have been strong proponents of increased support for 211:
Assemblymember John McDonald said, "211 is one of the main go-to resources in my Assembly office for the 108th Assembly District when it comes to addressing the concerns of those who I represent.  It is a simple and easy call to a well-resourced help desk and I have been pleased to support this effort annually in our state budget. Now, help is even easier since the 211 texting expansion is a reality. This enhances the excellent services to our residents and assists many with day-to-day issues providing needed guidance and support."
Assemblymember Pat Fahy said, "Again I commend the United Way of the Greater Capital Region for stepping up to serve our community in new and innovative capacities. The new texting service that will complement the highly successful 211 phone service the organization has provided for years will enable even more Capital Region residents to connect with the assistance they need. Amidst the COVID-19 pandemic, their service to our community has proved more vital than ever in helping members of our community weather this crisis and I thank everyone at UWGCR for their hard work to bring this to fruition." 
Assemblymember Phil Steck said, "I am pleased that 211 via texting will now be available to the constituents of the 110th Assembly District and The Capital Region. 211 Contact Centers are an invaluable resource to navigate many social and human services available for disaster relief and everyday needs.  Thank you to the continuous hard work and outreach provided by the United Way of the Capital Region."
Assemblymember Angelo Santabarbara said, "For nearly 100 years the United Way of the Greater Capital Region has helped families connect with important resources and services, and especially throughout the pandemic United Way has served as a lifeline to many more. That's why I was pleased to support funding in the state budget, that will expand United Way's 24/7/365 services and ensure that residents in our community have easier access to support when it's needed. I thank United Way for all that they've done and continue to do to help our communities as we continue to recover during these challenging times."
Assemblymember Mary Beth Walsh said, "As we continue to recover and move forward from the COVID-19 Pandemic, accessibility to essential services is more important than ever. Year round United Way of the Greater Capital Region's 211 hotline refers countless residents to necessary healthcare, social, community or government services when they need them most. By expanding the 211 program, local residents will be easily connected with important resources through a quick text message. I applaud United Way for their dedicated service and for working hard to ensure that folks are able to get the support they need in an efficient way."
COUNTY LEADERS COUNT ON 211 TO MORE EFFECTIVELY SERVE RESIDENTS
County leaders have been on the frontlines of the COVID-19 pandemic for nearly two years. 211 has been a critical support in helping ease some of the burdens facing county governments that mounted extraordinary responses to the pandemic.
Albany County Sheriff Craig Apple was an early proponent of 211 for the ways it helped his department focus more intently on urgent emergencies. He said, "211 has been a critical partner to get Albany County residents connected to a variety of resources and, at the same time, reduces the burden on 9-1-1 so our dispatchers can respond to emergency needs more effectively. Adding a texting component is a great step toward enhancing this service."
Schenectady County Manager Rory Fluman said, "Nothing quite prepares you for a multi-year response to a pandemic, but it is an all-hands-on-deck approach and having the support of many community partners has been critical – United Way and 211 are part of that network that has enabled us to support Schenectady County residents through these difficult times. Any way to increase access to this platform is a huge victory."
Theodore T. Kusnierz, Jr., Town of Moreau Supervisor and Chairman of the Saratoga County Board of Supervisors said, "Saratoga County is thankful to have the United Way of the Greater Capital Region as our partner in assisting our residents who need help navigating support services to build a better life or accessing essential benefits to help meet basic needs. The addition of a text messaging option for the 211 helpline creates easier access to a host of local resources to help families and individuals in our county who are experiencing hardships."
Saratoga County Sheriff Michael Zurlo said, "During the pandemic, the 211 helpline has become an even more essential service for our residents, as many in our community continue to struggle and seek assistance to find local resources such as mental health and addiction services, affordable housing and utilities assistance, help for domestic abuse victims, and more. Expanding the 211 helpline to include text messaging will help even more of our residents find the support they need."
---
ABOUT UNITED WAY OF THE GREATER CAPITAL REGION   
United Way of the Greater Capital Region is an organization that fights for the health, education, and financial stability of every person in every community.  It unites donors, volunteers, and community organizations in a common mission to strengthen our community and improve social conditions in the Capital Region and beyond. Learn more at www.unitedwaygcr.org or Facebook.com/UnitedWayGCR 
Contact:
Peter Gannon
peter@unitedwaygcr.org