In addition to outlining its community impact strategy for the year ahead, UWGCR presented the Saratoga County Community of Excellence and Creative Good, each with $100,000 in grants, as the winners of the organization's first-ever Luminosity Collaborative SHINE Award.
Albany, NY | Wednesday, January 18 – Bolstering its commitment to fight for the health, education, and financial security of every person in each of the eight counties it serves, United Way of the Greater Capital Region (UWGCR) will make $3.01 million in community investments in 2023. The funding commitments to UWGCR's more than 70 nonprofit partners were detailed during a presentation at The Blake Annex in Downtown Albany on Wednesday morning.
The spotlight on its annual investment strategy underscores UWGCR's ongoing partnerships with dozens of community-based organizations that work together to strengthen the nonprofit sector and support thousands of families and individuals who live and work in the Capital Region.
"As uncertainty persists throughout the nonprofit sector, the crucial support provided by United Way – made possible through the generosity of our donors - is more important than ever," said UWGCR President and CEO Peter Gannon. "We are constantly inspired by the work of the community-based organizations we partner with and believe our mutually beneficial relationships have had an immeasurable impact on the individuals and families we all show up to fight for each day."
The more than $3 million in funding is guided by UWGCR's three-pronged community impact strategy, which aims to
Boost equity and strengthen the resiliency of the nonprofit sector,
Promote issue-based collaboration, and
Build healthy, equitable, and sustainable systems.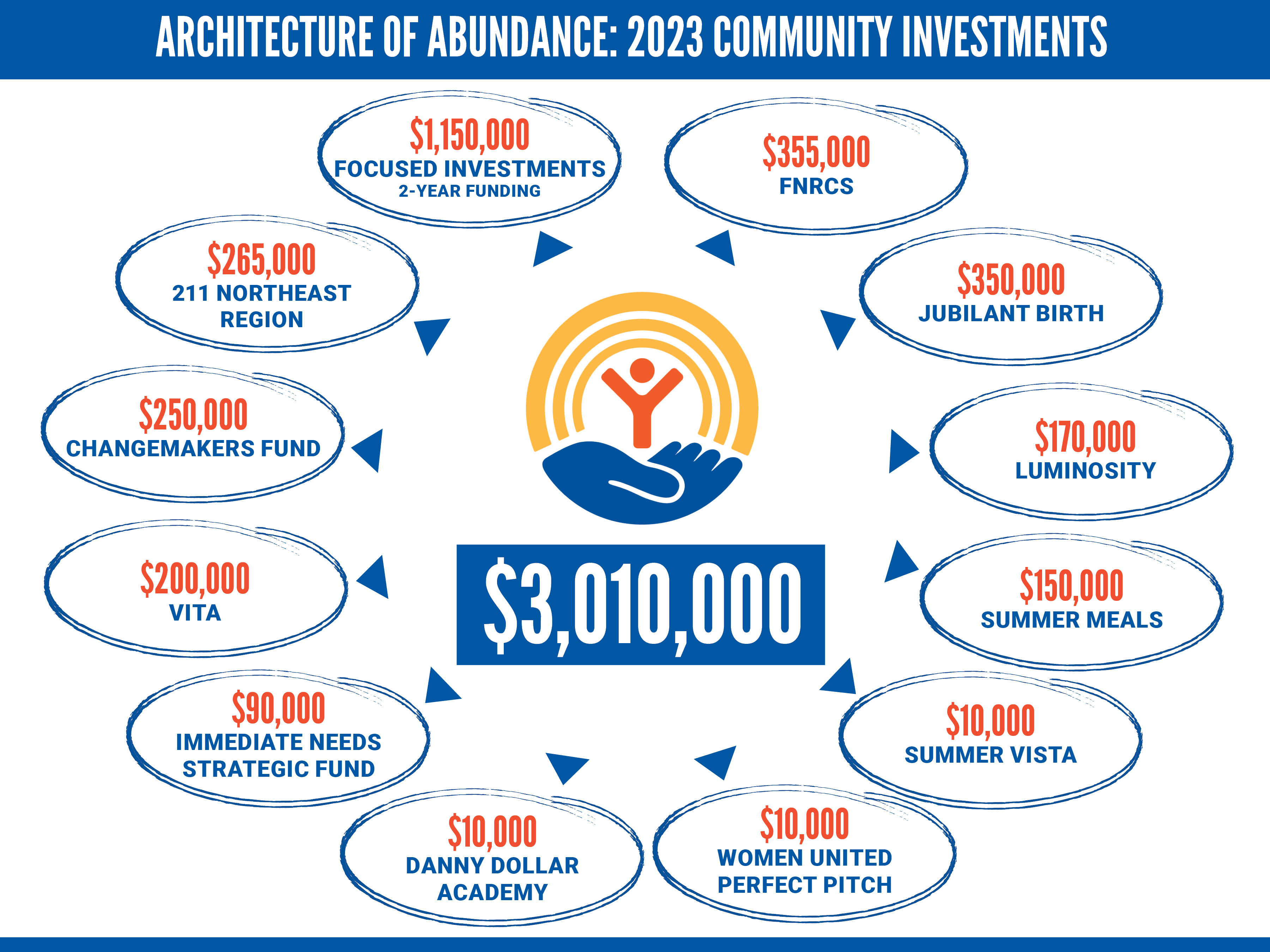 Of the more than 70 organizations receiving UWGCR-designated grants in 2023, roughly 20 percent are new partners, nearly a third are BIPOC-led, and more than half are women and gender nonconforming-led. Combined, 53 percent of these partners have annual organizational budgets below $1 million. The blueprints of this approach have been informed by a deeper examination of the circumstances of injustice that make philanthropy necessary in the Greater Capital Region.
"These grants represent not solely a financial contribution to these organizations' outstanding work, but our investment in and commitment to their vision, mission, and leadership," said Claire Reid, UWGCR's Chief Impact Officer. "We look to work with organizations and community leaders to develop a deeper understanding of the ways identities intersect and impact how different people experience life in the Capital Region, including the racialized and gendered nature of poverty and exclusion."