United Way of the Greater Capital Region and Berkshire Farm Center announce foster care referral services are now available through 211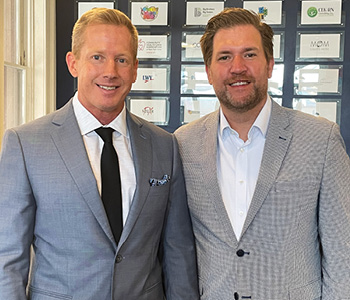 Brian Parchesky & Peter Gannon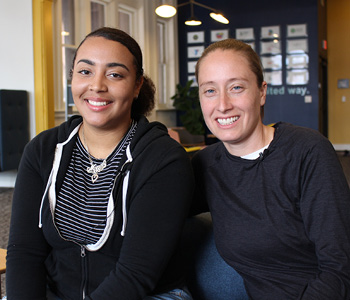 Magan Wood & Nicole Wood
Albany, NY  |  Tuesday, June 28, 2022 – Aiming to address the critical need for more foster care parents in Upstate New York, the leaders of United Way of the Greater Capital Region (UWGCR) and Berkshire Farm Center announced Tuesday that foster care referral services are now available through 211 Northeast Region.
In the state of New York an average of 69 children enter the foster care system each day and there are more than 17,000 currently in the system. Through its network of more than 550 certified foster homes across the state, Berkshire Farm Center served just shy of 1,100 foster children in 2021 alone.
"The need for foster parents in the Greater Capital Region is great," said Berkshire Farm Center President and CEO Brian Parchesky. "People often say that they want to do more to support their community – consider becoming a foster parent. It's an act of kindness towards a child and their family that will make a positive, lifelong impact"
Overseen by United Way, 211 is a 24/7 service that connects callers to information about vital resources like food, shelter, employment, and health care by dialing a three-digit number. Users can also text their ZIP code to 898-211 to reach specially trained outreach staff. From January through May of this year, 9,414 calls were answered by 211 Northeast Region and 8,646 referrals for service were made.
"At United Way our core mission is to fight for the health, education and financial stability of every person in every community and that is especially true of children in need of a home," said UWGCR President and CEO, Peter Gannon. "Rather than sift through all of the many steps, 211 offers prospective parents a simple approach to get the information they need to determine whether foster care is the right decision for their family."
The announcement was made at United Way's home at The Blake Annex in Downtown Albany. Joining the two nonprofit leaders were Nicole Wood and her adopted daughter, Magan Wood. Along with her partner Naomi, Nicole has had more than 50 foster placements through Berkshire Farm Center.
"We've been able to grow to love our kids and help them grow into the people they were always meant to be, but also through them our worlds have been opened," Nicole Wood said.
"I'm super grateful," Magan Wood said. "Without them I wouldn't have known the potential that I have, I would be in a really bad place if I didn't come into foster care, if I didn't have the support that I had."
211 Northeast Region serves Albany, Columbia, Greene, Montgomery, Rensselaer, Saratoga, Schenectady, Schoharie, Warren, and Washington counties.
Anyone seeking information about foster care services through 211 will be asked to submit their name, phone number and county of residency, after which they'll be contacted by Berkshire Farm Center's outreach staff.
For more information visit 211neny.org and berkshirefarm.org/foster
---
Also see: Spectrum News - Capital Region partnership aims to connect more children with foster parents