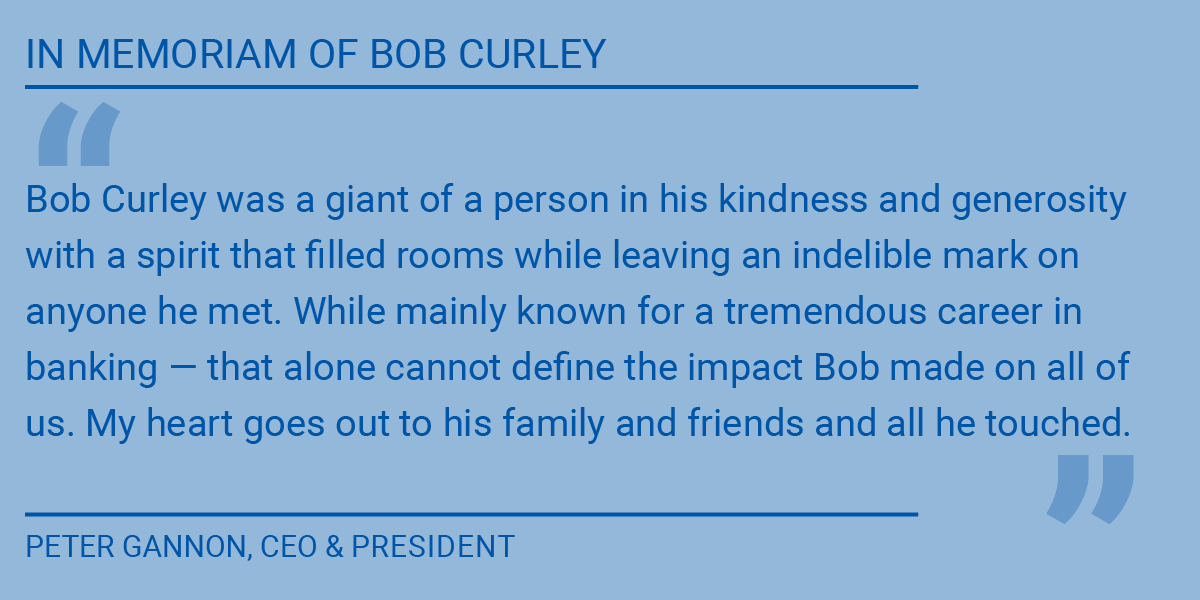 We are saddened at the recent loss of our long-time friend and supporter, Robert Curley. Mr. Curley, better known as Bob, has been involved with United Way of the Greater Capital Region since the 1990s when he moved with his wife, Linda, and four children to the Capital Region. He led with kindness and a deep passion of caring for his community where he and his family settled.
We are honored to have had the opportunity to recognize Bob as a member of The Tocqueville Society at United Way of the Greater Capital Region for many years. He was a key member of this cohort of our region's most dedicated philanthropists who are a driving force for positive lasting change in the Capital Region.
Tocqueville members are individuals and families who are passionate about changing lives, committed to creating action, and dedicated to bringing together expertise and resources that get results. Bob was dedicated to helping UWGCR take on the biggest challenges of our region and recognized that it takes a commitment of resources to provide our neighbors with the help they need to improve their overall well-being. We will miss his leadership and influence.