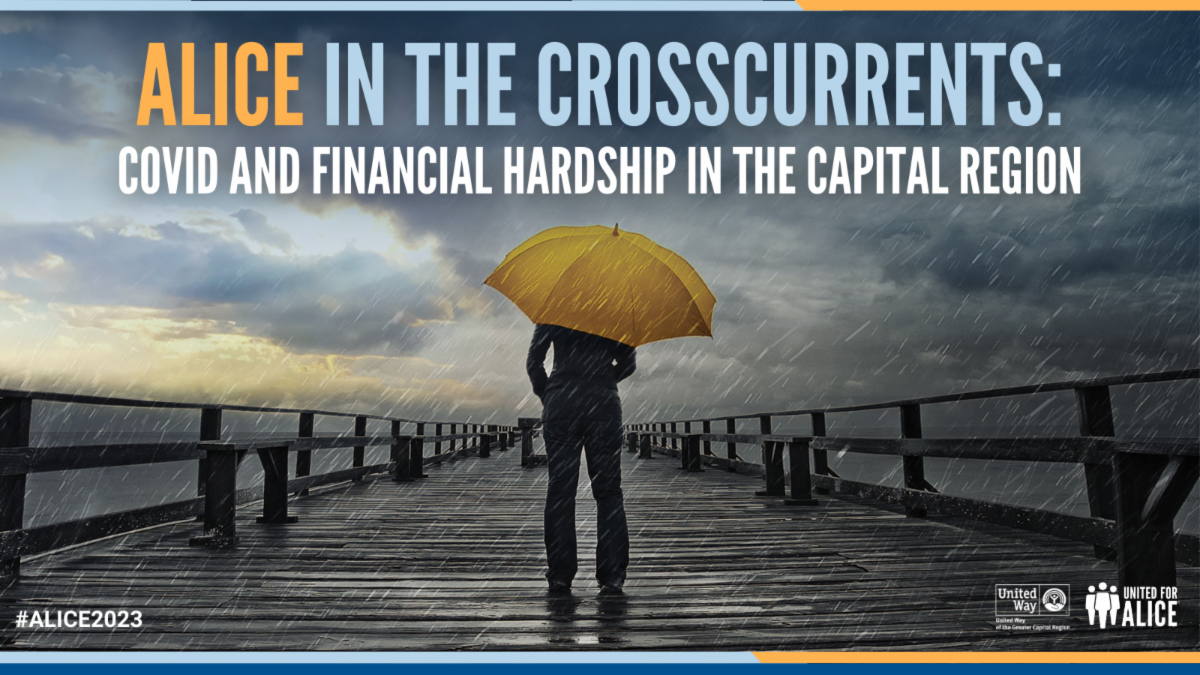 The COVID-19 pandemic claimed the lives of millions and unleashed an unprecedented storm of competing economic forces – leaving in its wake an additional 2,983 Capital Region households unable to afford basics.
United For ALICE's latest Report, ALICE in the Crosscurrents: COVID and Financial Hardship in New York State, reveals that in 2021, 50,779 Capital Region households were in poverty, while another 116,278 – more than twice as many – were ALICE (Asset Limited, Income Constrained, Employed). 
A population that the media, government officials, influencers, and many others refer to as the invisible or the forgotten, ALICE earns above the poverty level yet lives paycheck to paycheck in our state.
New York ranked 40th in financial hardship among all 50 states, with one of the nation's highest percentages of households struggling to make ends meet in 2021.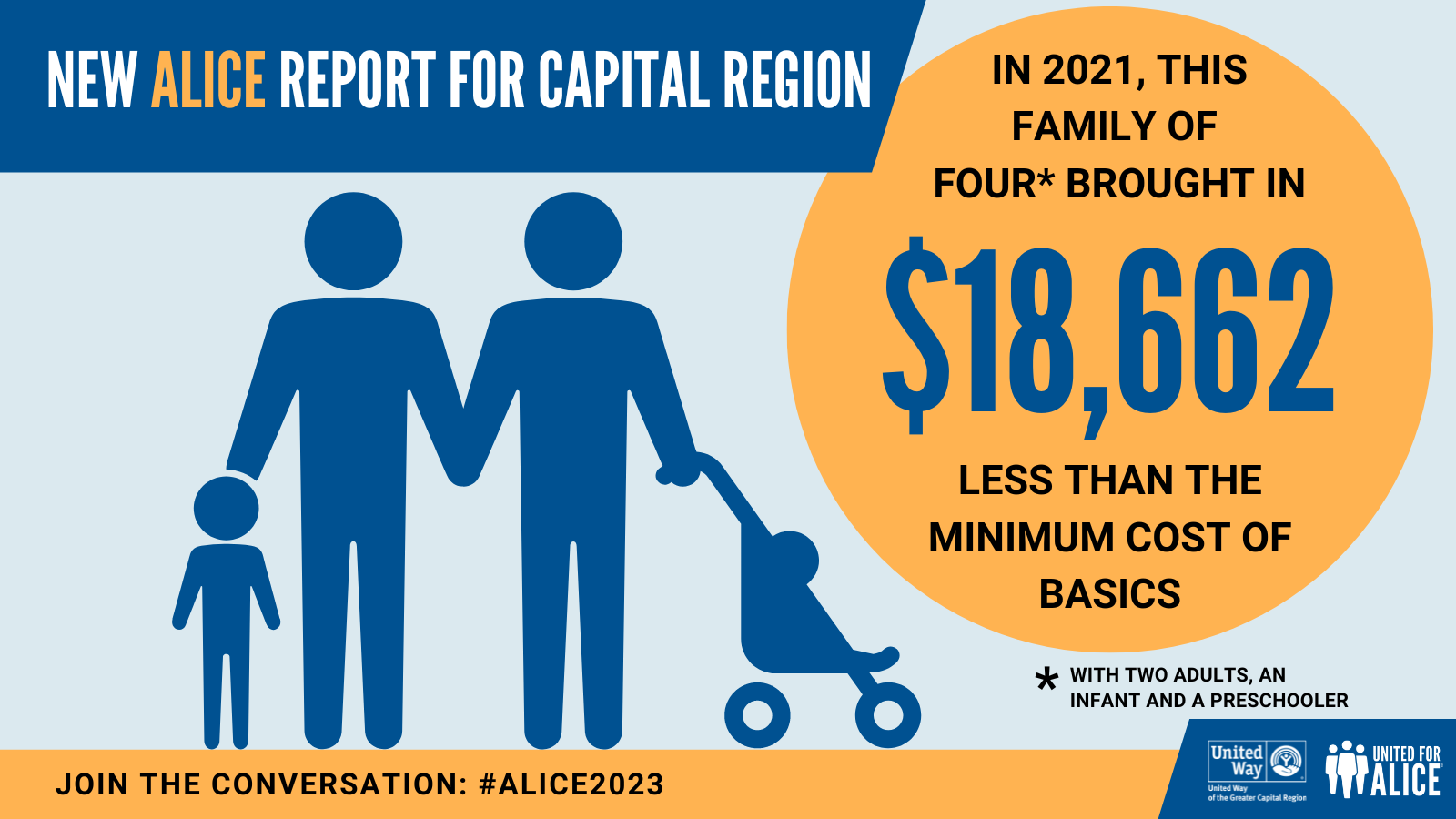 Thank you to our partners

UWGCR unveiled the new report during a Wednesday morning presentation at The Blake Annex in Downtown Albany. We were honored to be joined by New York State Comptroller Thomas DiNapoli and the Schuyler Center for Analysis and Advocacy. In addition to providing a presentation about the hardships faced by many New Yorkers, Comptroller DiNapoli outlined his office's efforts to eradicate poverty across the state. The Schuyler Center's Crystal Charles and Dorothy "Dede" Hill discussed the potential impact the ongoing state budget negotiations could have on children across the state.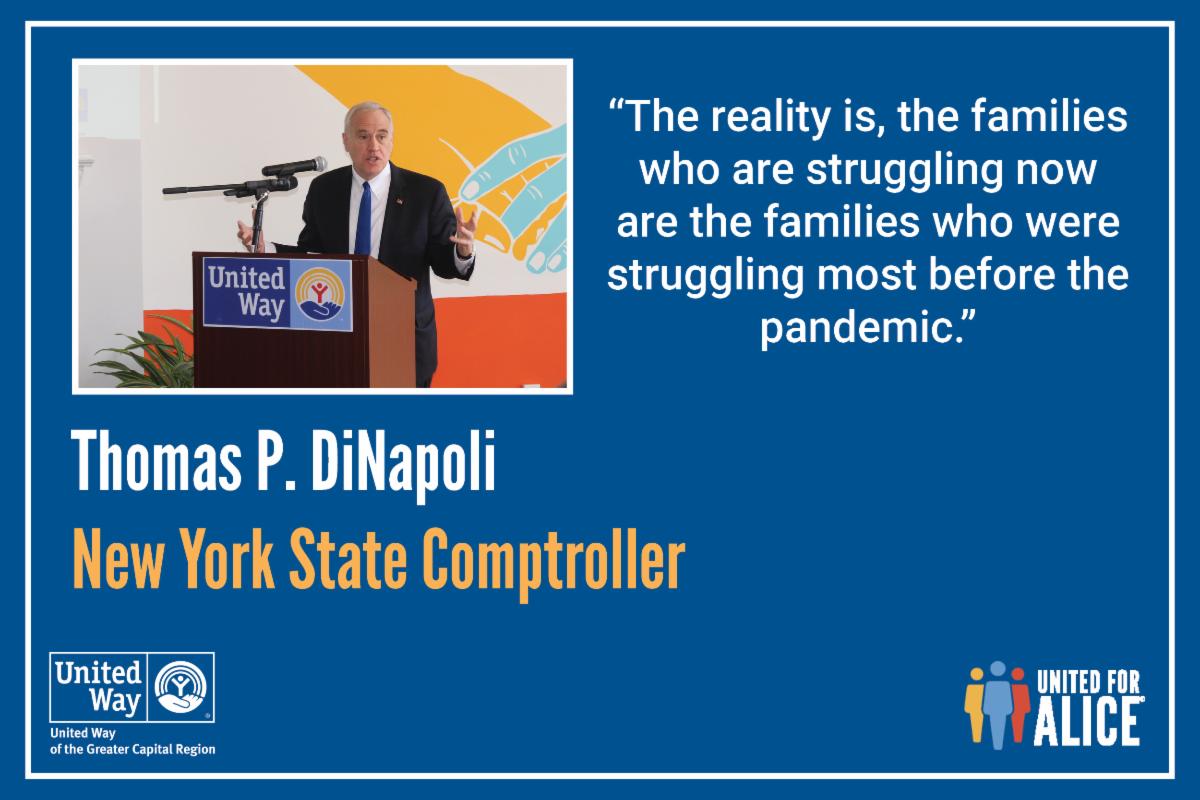 "The reality is the families who are struggling now are the families who were struggling most before the pandemic."
NYS Comptroller Thomas DiNapoli at the United For ALICE report launch
More Capital Region households are struggling to make ends meet.
In the eight counties served by UWGCR, 39% of households were struggling financially nearly two years into the pandemic.
Even with the variety of temporary pandemic supports available in 2021, workers in many of the industries that kept the national and state economies running throughout the pandemic were among those that had the hardest time making ends meet. 55% of New York's cashiers, 52% of cooks, 51% of fast food and counter workers, 47% of personal care workers and 39% of truck drivers were below the ALICE threshold.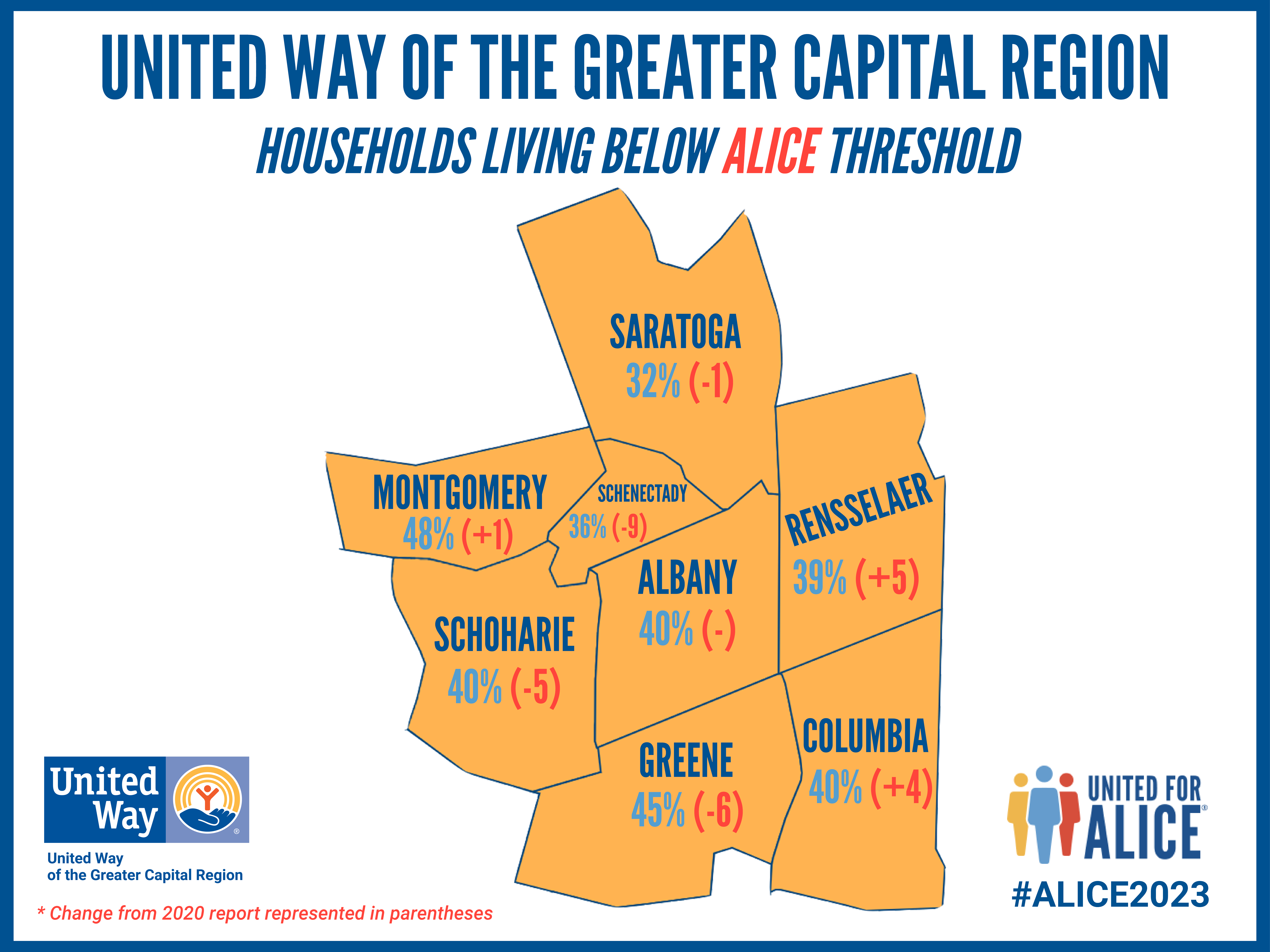 "At United Way of the Geater Capital Region, we made a promise to never forget the way these workers showed up for our families during the pandemic, often at great risk to themselves"
UWGCR President & CEO, Peter Gannon at the United for ALICE launch
With your help, we can change the narrative for households facing financial hardships.
Please join United Way of the Greater Capital Region in building solutions to improve life for ALICE families. Click here to read and share the report for New York State and explore the interactive online dashboards.
With your financial support, we can work with our partners to ensure none of our friends and neighbors in the Capital Regoin are left behind. Please consider making a donation to UWGCR today.
Thank you for your generosity!