Join us on October 1st as these four nonprofits "pitch" a new innovative idea to enhance their organization for a chance at a $10,000 grant from United Way of the Greater Capital Region. 
---
Albany Can Code serves communities throughout the Capital Region, the Hudson Valley, and throughout the state. The organization's goal is to create a more diverse and inclusive tech sector and remove economic barriers to entry into the high-paying tech industry jobs. Services are broken into three categories, workforce development, K-12 educational programming, and community digital literacy. In the workforce training classes, they teach individuals computer programming skills that will allow them to seek high paying tech employment, increase their earning potential, and advance their careers. Albany Can Code offers digital literacy classes to individuals that cover the basics of computer usage skills including, word processing and using the web to conduct productive job searches. The K-12 school programs help youth develop and learn the tech skills needed to succeed when they enter the workforce. The summer camps and enrichment programs at area schools provide professional development workshops for teachers, in partnership with school districts and BOCES programs. Albany Can Code's community programs seek to build digital literacy confidence and skills in under-resourced communities. The goal of these programs is to change the perception of who is able to work in tech and build pathways to employment.
---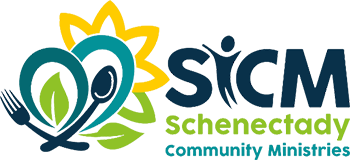 SiCM, Schenectady Community Ministries, is an interfaith partnership of 50+ faith communities. SiCM's mission: Relating the resources of the congregations to the needs of the community, including food insecurity, nutrition education, racism, and diversity. SiCM has been addressing hunger for 45+ years. 
Programs include:
Food Pantry – Located in the heart of the highest need area in our county, last year SiCM provided groceries for 600,000+ meals. More than 1/3 of those served were children. SiCM's Food Pantry has remained open throughout the COVID-19 pandemic, adjusting operating procedures based on the most up-to-date New York State guidelines. Currently, SiCM is providing nutritious food to 2,000+ individuals each month. 
Summer Meals – SiCM is the only approved Summer Food Program Sponsor in our county.  Last year, SiCM provided 55,000+ free breakfast and lunches to children/youth under 19 at 39 sites. This year, using a "Grab and Go" model, they deliver right to where children live and anticipate again serving 55,000+ meals. 
Schenectady Urban Farms – This partnership provides community gardeners at three sites with support and resources, including seeds, plants, tools, and Master Gardeners. SiCM also provides leadership in developing coalitions, addresses social justice issues, and organizes the local CROP Walk. 
---

The U.S. Committee for Refugees and Immigrants in Albany (USCRI Albany) has resettled more than 4,500 refugees in the Capital Region, many of whom were forced to flee their home countries under traumatic circumstances. Countries of origin include Afghanistan, Burma, the Democratic Republic of the Congo, and Ukraine. Most of USCRI Albany's clients reside in the City of Albany, with a smaller number living in the larger Albany county and Rensselaer, Schenectady, and Saratoga counties.   
USCRI Albany is a non-profit organization that receives a small per-capita payment to secure initial housing and essential goods for newly arriving refugees. Grants and fundraising address ongoing needs, which typically extend for years. In addition to resettlement, USCRI Albany provides services that help refugees integrate into American society, gain and retain employment, navigate legal issues related to gaining citizenship, and access healthcare. Additional programs include youth mentoring, family strengthening, and elderly refugee support.  
 
---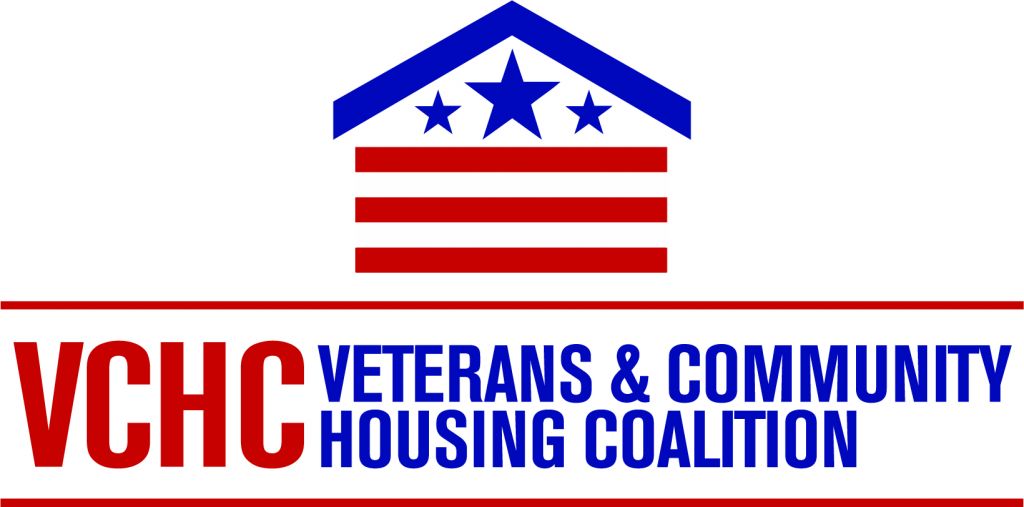 Veterans & Community Housing Coalition (VCHC) provides housing and support services to homeless Veterans in Saratoga, Warren, Washington, Fulton, Montgomery, Schoharie, and Schenectady Counties. Our mission is to provide housing and support services to all homeless military veterans and their families and advocate for all military veterans and their families and provide housing opportunities for low-income households.
Through a continuum of housing programs, each Veteran's individual needs are met. These programs include transitional housing, permanent housing, and temporary financial assistance to prevent eviction or rapidly re-house a Veteran after eviction. Case Management support services are included in each VCHC program. Case Managers provide the support needed to develop life skills, ensure adequate health treatment, mental health and addiction services, assistance with obtaining entitlements or employment, and any other issues contributing to the homeless situation. Each year over 230 Veterans and their families are provided assistance through our programs. These men and women served our Country to protect our freedoms. We now serve them.