The Five to Watch Program grew out of a recognition of racial, gender, and power disparities within the nonprofit sector and is a part of UWGCR's broader social justice agenda.  In particular, the initiative seeks to bolster the leadership of women, people of color, and those with lived experiences of the challenges targeted and to amplify the impact of their organizations. The program brings critical resources – funding, collaborative learning, and community connections – to social innovators who are tackling complex challenges in the Greater Capital Region. The program adopts a cohort model as a deliberate strategy to create shared space for mutual learning and the cultivation of personal and professional networks.
Meet The Inaugural Five to Watch GRANTEES:

Bhawin SUCHAK
Youth FX
Bhawin is an educator and filmmaker and in 2008 he co-founded Youth FX, a media arts organization focused on empowering young people of color in the City of Albany and around the country by teaching creative and technical skills in film and digital media while supporting communities of young artists. He is also the co-founder and co-director of NeXt Doc, a year-round fellowship program that exists to amplify the voices of documentary filmmakers of color between the ages of 20-24 years old. Bhawin is a director, cinematographer and editor, currently in post-production on Outta The Muck, a feature length documentary supported by Sundance Institute, ITVS, Just Films and Southern Documentary Fund.  He previously directed the award-winning documentary, The Throwaways (2014). He is a 2019 Just Films Rockwood Fellow and 2019 Sundance Documentary Film Program Fellow. Bhawin has been an educator in the capital region for 22 years and is the former co-director of The Free School. 
Learn MOre About Youth FX:
Website  |  Facebook  |  Instagram  |  Twitter
---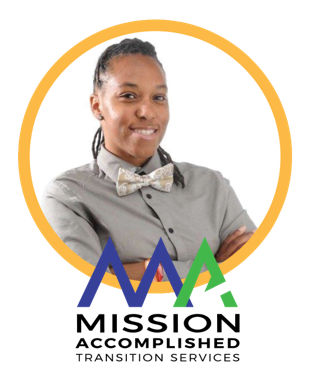 Carmen "Coach Carmen" Duncan
Mission Accomplished Transition Services
Carmen "Coach Carmen" Duncan is a social entrepreneur who serves as the Chief Coach and founder of Mission Accomplished Transition Services (Mission Accomplished). Mission Accomplished is a nonprofit community based organization established in December 2012 with the purpose of motivating and mentoring students to establish and achieve career, higher education and philanthropic goals.   
Coach Carmen is a survivor of homelessness and the effects of substance abuse. At the young age of 16, Coach Carmen became homeless after the incarceration of three prominent individuals in her life. She recalls this being one of the darkest moments in her life. She felt lost, abandoned and unsafe without her protectors readily available to care for her. Although this life experience created a dark moment, she was found by mentors who cared for her and helped her find stable housing. She credits much of her success to the values instilled in her by her family and the support she received from mentors, which lead her to establish Mission Accomplished Transition Services. 
Since the founding of Mission Accomplished, Coach Carmen has raised over $1 million, grew her team from one volunteer to 8 paid staff. She has received several awards honoring her leadership, and is a sought-after public speaker. 
Learn More about MISSION ACCOMPLISHED TRANSITION SERVICES: 
Website  |  Facebook  |  Instagram  |  Twitter
Follow Coach Carmen
---
Leah Penniman
Soul Fire Farm
Leah Penniman (li/she/ya/elle) is a Black Kreyol farmer/peyizan, mother, soil nerd, author, and food justice activist from Soul Fire Farm in Grafton, NY. She co-founded Soul Fire Farm in 2010 with the mission to end racism in the food system and reclaim our ancestral connection to land. Leah is part of a team that facilitates powerful food sovereignty programs - including farmer training for Black and Brown growers, reparations and land return initiatives for northeast farmers, food justice workshops for urban youth, home gardens for city-dwellers living under food apartheid, doorstep harvest delivery for food insecure households, and systems and policy education for public decision-makers. Leah has been farming since 1996, holds an MA in Science Education and a BA in Environmental Science and International Development from Clark University, and is a Manye (Queen Mother) in Vodun. Leah trained at Many Hands Organic Farm, Farm School MA, and internationally with farmers in Ghana, Haiti, and Mexico. She also served as a high school biology and environmental science teacher for 17 years. The work of Leah and Soul Fire Farm has been recognized by the Soros Racial Justice Fellowship, Fulbright Program, Grist 50, and James Beard Leadership Award, among others. Her book, Farming While Black: Soul Fire Farm's Practical Guide to Liberation on the Land is a love song for the land and her people.  
LEarn More about Soul Fire Farm: 
Website  |  Facebook  |  Instagram  |  Twitter
---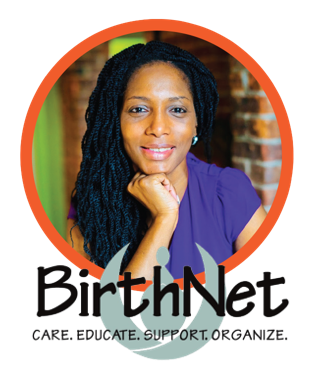 Nakia Tillman
BirthNet
Nakia Tillman was born and raised in Albany, NY.  A graduate of the College of St. Rose, with a BA in Education. She currently works at Trinity Alliance as a Family Support Specialist assisting families with their child's development. Nakia recently accepted the Co-Chair position with Birthnet and is dedicated to helping families with the birthing experience to ensure they receive the best possible care.
Learn More about BirthNet: 
---
Travon T. Jackson
BlueLight Development Group
Travon T. Jackson was born and raised in South Troy, New York where he graduated from Troy High School. He graduated from Morehouse College in Atlanta, Georgia cum laude with two bachelor's degrees in Economics and Urban Planning before working as an investment banker in Chicago, Illinois. Travon left Chicago five years ago to return home and start his charitable development consulting firm BlueLight Development Group. He currently serves as President and Managing Director of BlueLight which is headquartered in Albany, New York. 
In his role, Travon manages over $9 million of capital development projects in the Capital Region of New York State including community centers, sports complexes, green spaces, and historic commercial buildings. BlueLight's work is focused exclusively on disadvantaged communities in service of underrepresented groups including people of color and children. Through this work Travon hopes to reflect the moments of joy in his childhood across a broad spectrum of access for communities and children that need them most. He currently enjoys spending time with his two pet rabbits, Sarabi and Scar, collecting comic books, and boxing.
LEARN MORE ABOUT BlueLight Development Group: