Our network of Family Neighborhood Resource Centers works to lift up our most underserved neighbors. We do this by providing a safe, welcoming space where children, families and seniors can access services and opportunities that empower them to lead stable, healthy and productive lives.
With six Family Neighborhood Resource Centers (FNRC) throughout the Greater Capital Region, we provide community-led services and opportunities tailored to meet the specific needs and cultures of the surrounding area. Just as each neighborhood is unique, so are the needs of its residents. The families we serve often face challenges like poverty, unemployment, low academic achievement, rent burden, single-parent households, lack of transportation, and more.
In response to these challenges, our FNRCs provide residents with a central location for services, a sense of belonging, and a voice in defining the most pressing needs and possible solutions for their own neighborhoods. Services offered include food, clothing, books, supplies, counseling services, referrals, employment resources, etc.
The Goals of the FNRC Program are:
​To provide basic needs and short-term assistance in times of crisis;

To provide long-term solutions to the strains placed on local individuals & families;

To serve as a local leader in ensuring communities are safe, stable and interconnected so that individuals and families thrive.
Family and Neighborhood Resource Centers Continue to Grow
28% Increase in individuals and families in crisis served
56%  Increase in individuals and families assisted in long-term resilience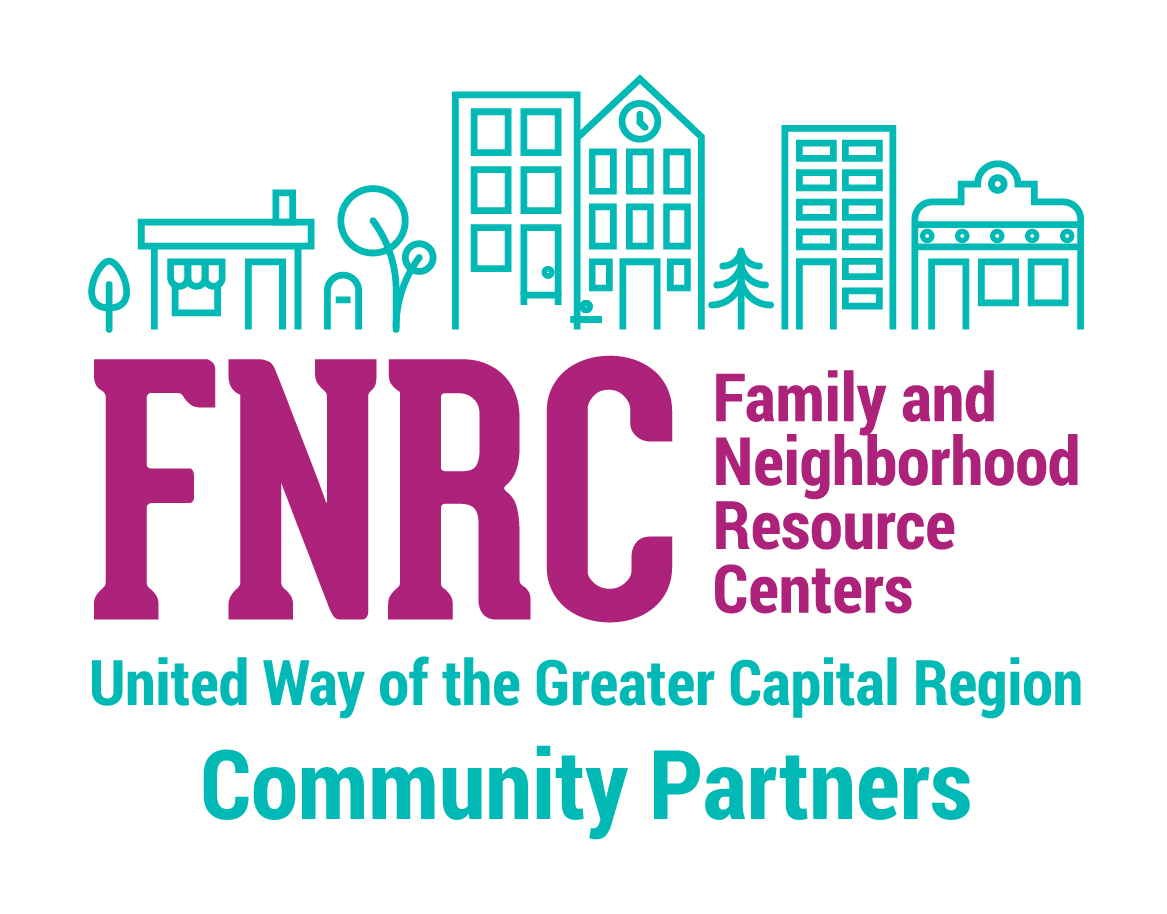 UNITED WAY FAMILY NEIGHBORHOOD RESOURCE CENTERS
Columbia Opportunities
(518) 828-4611
540 Columbia Street, Hudson, NY 12534
columbiaopportunities.org
---
Community Action of Greene County
(518) 943-9205
7856 Route 9W, Catskill, NY 12414
cagcny.org
---
Mechanicville Area Community Center
(518) 664-8322
6 Main St S, Mechanicville, NY
www.mechanicvilleacsc.org
---
Schenectady Community Action Program
(518) 346-6060
1567 Union St, Schenectady, NY
www.scapny.org
---
Schoharie County Community Action Program
(518) 296-8523
795 E. Main St, Cobleskill, NY
sccapinc.org
---
Trinity Alliance
(518) 449-5155
15 Trinity Pl, Albany, NY
trinityalliancealbany.org