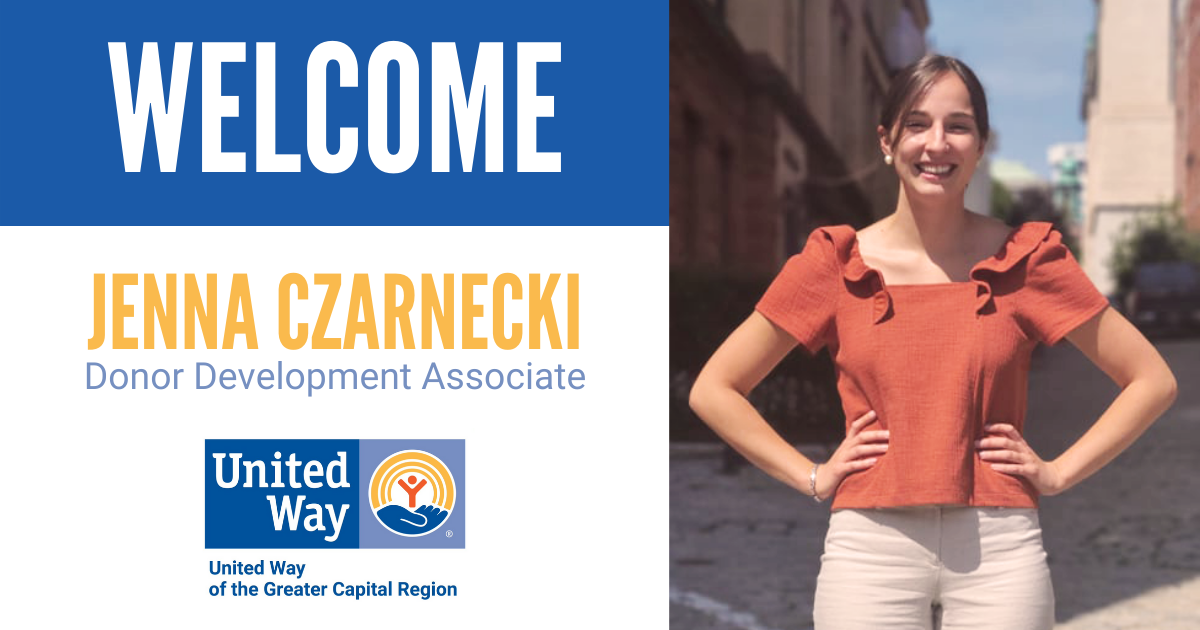 Welcome Jenna Czarnecki, Donor Development Associate
Albany, NY – Jenna Czarnecki joined United Way of the Greater Capital Region (UWGCR) as the Donor Development Associate in September of 2021. Jenna leads UWGCR's Emerging Leaders and recently spearheaded The Next Generation of Philanthropists Giving Tuesday campaign. She also connects with our incredible partners by facilitating workforce campaigns throughout the Capital Region.
"Jenna brings energy and experience to the Resource Development team, which is essential as we share the message that everyone can participate in philanthropy together," said Peter Gannon, President & CEO at United Way of the Greater Capital Region.
Before joining UWGCR, Jenna participated in Siena College's VISTA AmeriCorps program and was selected by the Boys & Girls Clubs of the Capital Area to serve as their Community Communications Coordinator. Through this role, she got the opportunity to connect with local nonprofits and learn about local causes and initiatives throughout the community. Jenna also has past work experience in the reinsurance sector, which she gained fresh out of university.
Jenna received her Bachelor of Science in Business Economics and a minor in Family Studies from the University of St. Thomas in St. Paul, MN.