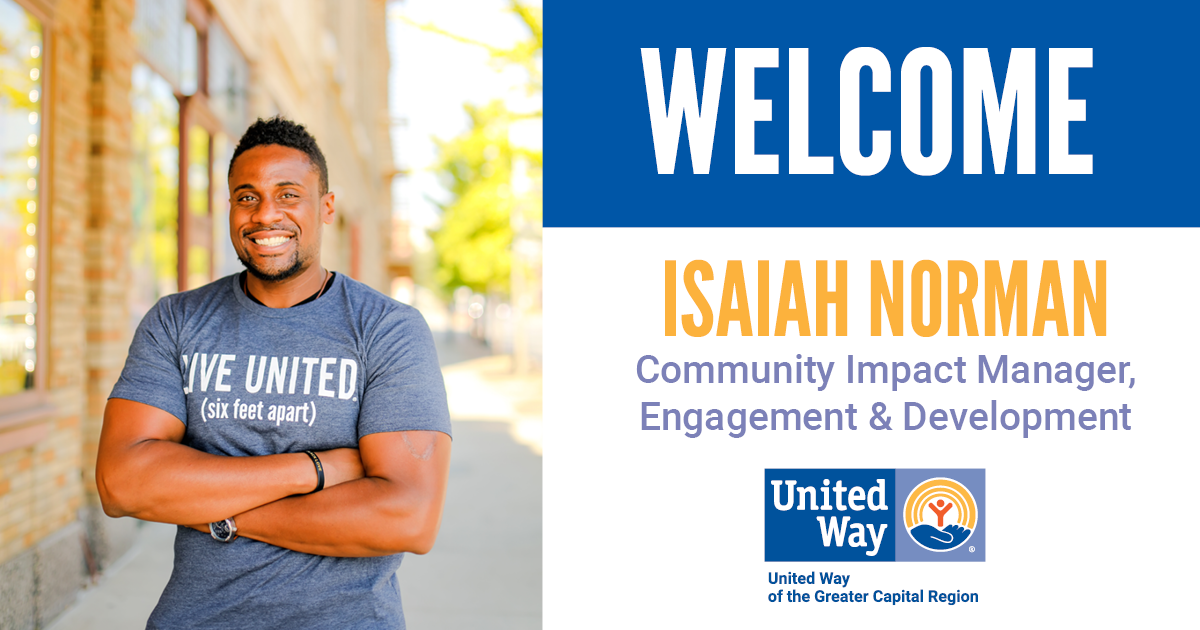 Isaiah Norman joined United Way of the Greater Capital Region (UWGCR) as the Community Impact Manager, Engagement & Development. Norman will present and deliver UWGCR's Community Impact programs and strategic initiatives to the community, develop and facilitate community engagement strategies, and engage, listen, and understand community aspirations to create and act on common goals.
For the last seven years, Norman served as the Dean of Students at Albany Leadership Charter High School for Girls and Dean of Community Relations at Henry Johnson Charter School. In these roles he managed afterschool enrichment programs, bridged the gap between parents, teachers, and community organizations, and curated spaces that address strengthening the school culture to increase academic performance and to mitigate behavioral challenges throughout the school. He is dedicated to youth empowerment and community impact across the Capital Region. 
Norman received his Master of Arts in African Studies with a concentration in International Development, and Bachelor of Arts in Economics, with minors in Business Administration and Africana Studies from State University of New York at Albany.