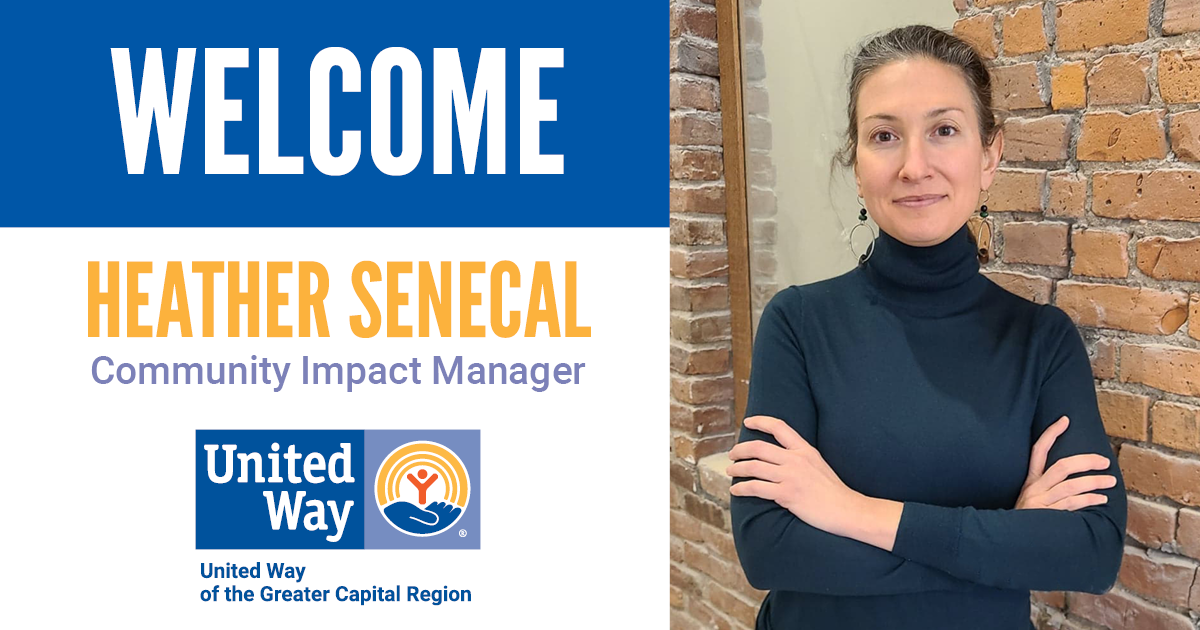 Albany, NY – Heather Senecal joined United Way of the Greater Capital Region (UWGCR) as the Community Impact Manager.  Heather will oversee Community Impact programs including the Summer Meals Collaborative and Family and Neighborhood Resource Centers. She will also support UWGCR's learning and reporting framework and collaborate with partners to reimagine how we think about impact in our communities.
"Heather brings a tremendous background in program performance management and evaluation that will advance our efforts to rebuild an inclusive and representative social impact sector," said Peter Gannon, President & CEO at United Way of the Greater Capital Region.
Prior to joining United Way, Heather was an Associate at the University at Albany's Center for International Development where she oversaw monitoring and evaluation (M&E) efforts for the Center's programs in Kenya and Haiti. These programs focused on strengthening good governance, civic education, and citizen engagement and Heather worked with diverse partners to define impact, implement monitoring and evaluation systems, and program towards results. Heather is passionate about M&E and strongly believes that it is more than just data and reporting, it is a learning tool and a shared framework of commitment to the communities in which we work. 
Heather received her Master's in Public Administration from Rockefeller College of Public Affairs & Policy at the University at Albany and Bachelor of Arts from Providence College (RI).