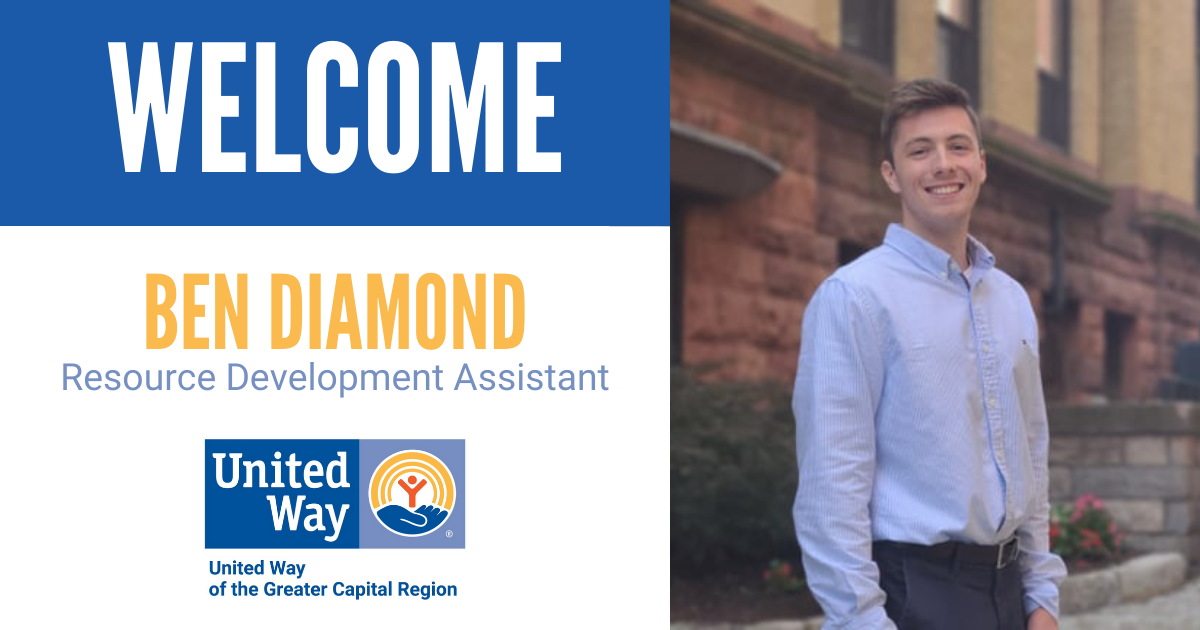 Welcome Ben Diamond, Resource Development Assistant
Ben Diamond joined United Way of the Greater Capital Region (UWGCR) as a Resource Development Assistant. In this role, Ben will provide research, sales, and administrative support to the Resource Development team and analyze and report campaign results. Additionally, he will assist with the prospecting, research, and outreach for current and new partners for UWGCR.
Ben graduated from Siena with a Bachelor of Science in Business with concentrations in Sports Marketing and Finance. While at Siena, he interned within the athletic department as a Sales & Marketing Assistant. In this position, Ben conducted in-depth analyses and research regarding potential sponsors and fundraising opportunities for the athletic department. In addition, he assisted department staff in coordinating and executing the 23rd Annual Saints Alive! Shootout, a golf outing that raised funds for Siena College Athletics.
Ben is currently working on finishing his master's degree in Higher Education Administration from Georgetown University.