In the Greater Capital Region, 11% of households earn an income below the Federal Poverty Level and 30% of households are what United Way of the Greater Capital Region (UWGCR) considers ALICE (unitedforalice.org/new-york). These working households do not earn enough income to cover the basic costs of living, forcing individuals and families to make difficult trade-offs between necessities.  ALICE households are also more likely to be disproportionately impacted by the pandemic. Differences in income and savings determine who can stay home, buy protective gear and essential items, take time off work when sick, and access quality health care.  
UWGCR identifies the areas of greatest need in our region and unites donors, volunteers, and community organizations in a common mission to strengthen our community and improve social conditions for our neighbors who struggle, both in times of crisis and all year long. 
This year, we have seen an incredible outpouring of support for our COVID-19 relief efforts, but the impact of this crisis is severe and ongoing. For Giving Tuesday, a group of emerging leaders in the Capital Region are coming together to support UWGCR's continuing efforts to Respond, Recover, Reimagine, and Rebuild.
Meet Our Emerging Leaders: 
Co-Founder, BARE Blends
Annie Co-founded BARE Blends in 2018 at the age of 22 after having completed a degree in Cell Molecular Biology and Chemistry. She quickly realized after a research internship at the Albert Einstein Institute and pursuing a Master of Nutrition with focuses in both Biochemistry and Public Health, that a career in a lab or clinical setting wasn't her calling. She decided to become the direct link between science-based nutrition theory and the consumer in the best way she knew how; by creating products that facilitate healthy habits. 
In addition to creating the all of the recipes, marketing material, customer relations foundation, training and staffing foundation, and operational foundation to open the first BARE Blends shop, she is continuing her studies in biology and nutrition and working on ways to give back to her community. As an owner of BARE Blends, she is very excited to share her background and wealth of nutrition knowledge with customers, our franchisees and with those in our community who need it most.  
---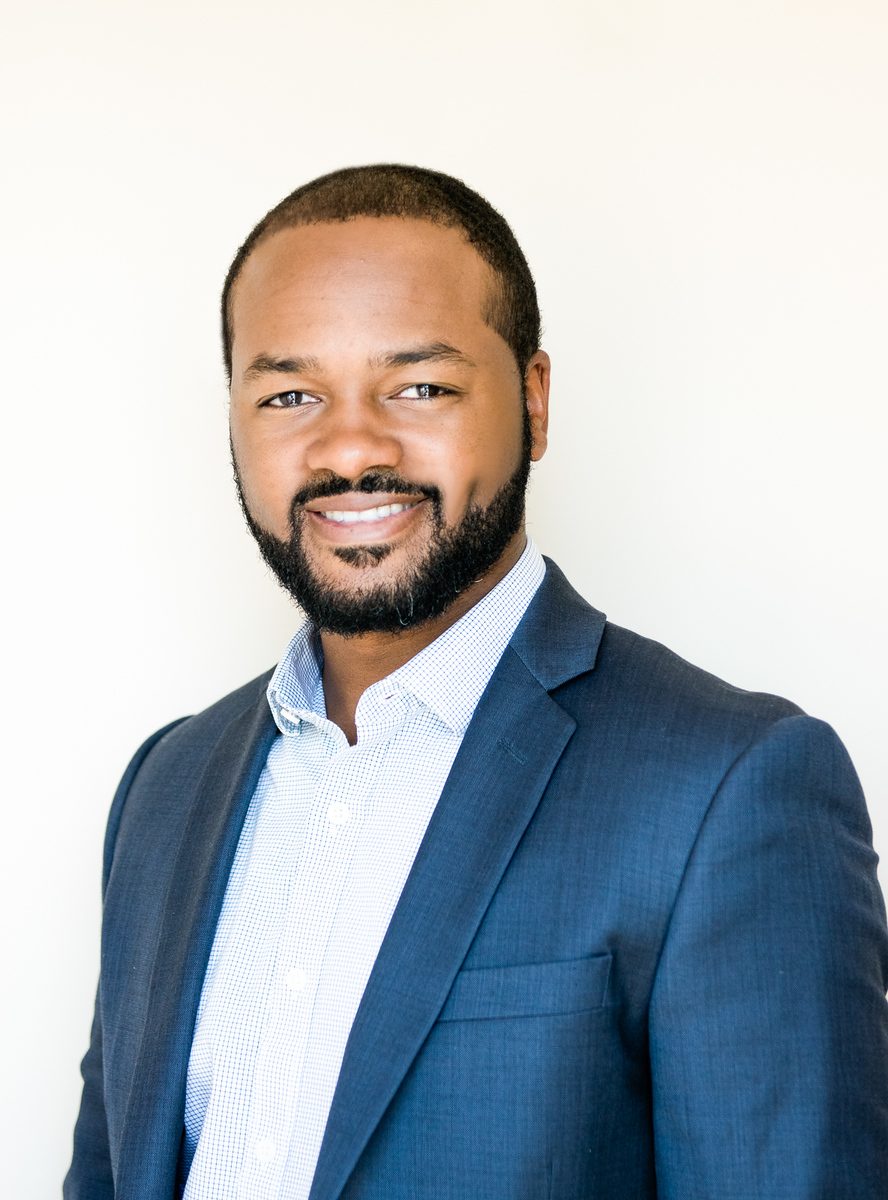 Financial Analyst, CommerceHub
Gershom began his role with CommerceHub as a Financial Analyst in April 2020, after previously being employed with the company as a finance intern during 2016. In his role he carries out monthly financial processes, and assists with internal reporting and forecasting.Prior to rejoining CommerceHub, he worked as a Senior Auditor on the Non-Profit team for The Bonadio Group. At The Bonadio Group he was  primarily responsible for conducting financial statement audits of Non-profit organizations.
Gershom holds a bachelor's degree in accounting as well as an MBA, both of which from The College of Saint Rose in Albany, New York. He is also a 2020 Leadership Tech Valley graduate, and now serves as a member of the Leadership Tech Valley Steering Committee.
During his teenage and early adult years, Gershom spent 8 years overseeing and working with youth at the Greenport Town Park in his hometown Hudson, New York. When he's not working, Gershom enjoys spending time with his family and giving back to the community through volunteer opportunities. 
---
Managing Director and Certified Financial Planner, Capable Wealth
Jared Paul is the Managing Director and Certified Financial Planner at Capable Wealth, a financial planning firm located in Albany, NY that is focused on helping Physicians achieve financial freedom.
Jared is a native of the Capital Region, and graduated from Shaker HS as a part of the class of 2002.  After HS he moved to Boston, MA to attend Northeastern University, where he attained a Bachelors in Management and Marketing.
As an avid traveler and enthusiast of new cultures, he has spent time aboard in several dozen countries, and lived in places like Medellín, Colombia. Jared is active in the volunteer and charitable communities.  Each year he and some close friends and family host an annual charity golf tournament called "The Capital Region Classic". You can usually find him keeping active at local fitness events or spending time with family.
---
Marketing & Community Relations, Redburn Development
Jessica Sheridan was born and raised in the Capital District. After graduating from Hudson Valley Community College, she moved to Rhode Island in order to attend Johnson & Wales University for Hotel and Lodging Management. She received her Bachelor's degree and began working in the hospitality and luxury goods industry in Boston, as Operations for Tiffany & Co. in their newly opened store on Newbury Street. 
After several years in the Boston area, Jessica was excited to return home and continue advancing her career while being close to her family. She came to Redburn Development in 2018 and grew into her current role of Marketing and Community Relations. She not only works on philanthropic initiatives through her company, but many other personal philanthropic endeavors.  
---
Managing Partner, Senior Media Director, and Co-Founder, Relentless
Joe Bonilla is the managing partner, senior media director, and co-founder of Relentless, a communications and public outreach agency with offices in Albany, Greenville, SC, and Las Vegas.
Recognized as a leading communications professional based in the Northeast, major brands, companies, organizations, and public figures rely on Bonilla's counsel and insight in moving their message forward with impressive results. From successfully advocating for legalization of ridesharing for Upstate New York and Long Island, promoting and fighting for the burgeoning craft beverage industry, working with rising leaders at the local, state, and federal level, and lifting startup thrifts, legacy organizations, and Fortune 500 companies into the public conversation, Bonilla works tirelessly to enhance and advocate for each Relentless client.
Active within the community, Bonilla also serves as president of the board of directors for Capital CarShare, Inc., board secretary for the University at Albany Alumni Association, and a board member for Maria College, Troy Preparatory Charter School, the Nelson A. Rockefeller College of Public Affairs and Policy, and New York Urban Orchards. Bonilla previously served as chairman of the City of Albany's Public, Educational, and Government Access Oversight Board. Bonilla is also a panelist of WAMC Northeast Public Radio's nationally-syndicated and award-winning news and discussion program The Roundtable and co-host of CivMix's The Mix podcast with former journalist Liz Benjamin. Bonilla is also a co-founder of Feed Albany, a non-profit charity focused on providing meals to in-need and at-risk individuals in the Capital Region in the wake of the COVID-19 pandemic.
Bonilla, a graduate of the Nelson A. Rockefeller College of Public Affairs & Policy at the University at Albany (B.A., Public Policy), has recognized by the Hispanic Coalition of New York (40 Under 40 Latino Rising Stars 2012), the Albany Business Review (40 Under Forty 2014), University at Albany (Thirty Under 30 2014), City & State Magazine (Albany Rising Stars 2017), Nelson A. Rockefeller College of Public Affairs and Policy (Young Alumnus in Political Science 2017), and the Albany County Legislature (Beyond The Call Award, 2020).
---
Event Coordinator & Wedding Specialist, Nicole's Special Events & Catering Co. 
Kate Bender is a Capital Region native who's love of philanthropy started right here in the 518. Currently Kate works at Nicole's Special Events & Catering in downtown Albany as an Event Coordinator specializing in weddings and special events. She enjoys volunteering at local events across the region but her passion resides in positions including sitting on the Associate Board of Ambassadors for the American Cancer Society and Luncheon Co-Chair for the Albany Tulip Queen.
Kate is excited to be a part of the United Way Giving Tuesday Campaign as well as a member of Women United. 
---
Singer/Songwriter and Marketing Assistant, The Williams Center
Riley Williams is a Capital Region native who has a passion for small business and giving back to the community. She is just graduated in May with a degree in marketing from Siena College and is currently working at The Williams Center as a marketing assistant. From a young age, she was taught by her parents about the importance of giving back, and it is something they enjoy doing together as a family. In more recent years, she has started giving back in her favorite way possible, through music. Whether it is singing at a charity event, hosting a live concert on Facebook to honor the medical heroes of COVID, or donating her time to perform at a fundraiser, her answer will always be yes! She plans to pursue a career in music marketing and is more than excited to be participating in United Way's Giving Tuesday Campaign.
---
Senior Advisor, CRESA
Todd joined Cresa in 2017 and manages the Albany office's accounts. As their clients' advocate, he provides guidance in implementing strategy to meet their operational and financial goals. His specialties include strategic planning, market analysis, site selection, financial analysis and transaction management.
Prior to joining Cresa, Todd worked his way from loan officer to CEO of a credit union. Under his leadership they completely overhauled their products and services in concert with a new marketing initiative. He also forged strategic partnerships to allow the credit union to increase its capacity to serve its membership.
Todd enjoys living a healthy lifestyle with his wife and young family. They love to spend time cooking, with loved ones, and renovating their home.
He is also a volunteer firefighter in the Town of Colonie, Past President of the Board of Directors of Habitat for Humanity Capital District and Co-Chair of Capital Region Chamber's Leadership Tech Valley program.
Todd received a B.A. in Economics from Syracuse University with a minor in Architecture.
---
Family Engagement Specialist, Mental Health Association in New York State
Whitney is currently working as a Family Engagement Specialist at Mental Health Association in New York State, Inc and has a Master's in Clinical Mental Health Counseling. She has a passion for giving back and is engaged in fundraising and volunteering with Albany Damien Center working to end the AIDS epidemic, as well as Miracle Messages, a San Francisco based agency who provides social support and reconnects unhoused friends to their loved ones and 518 Women United. Whitney was recently accepted into the Capital Region Chamber of Commerce Young Professionals Mentorship Program beginning January 2021.